In Fortnite knowing the best landing spots and its particularities can increase your chance to win. We took a look at the landing spots in Chapter 4, Season 1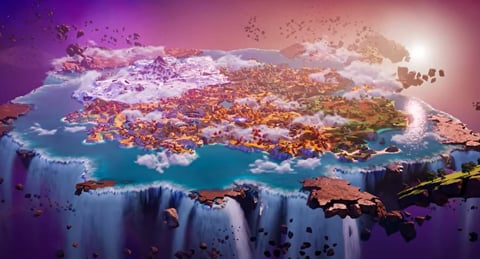 With Fortnite Chapter 4, Season 1 we got a completely new map with new locations. As always, there are a few new chests and weapons waiting for you in many locations. And in order to start the game in the best possible way, it is important to land in a place that offers you safety or good loot.

Not all landing spots are the same, so we'll show you the safest landing spots, or the ones with the most loot. So let's not hesitate! Let's check out the best landing spots in Fortnite Chapter 4, Season 1!
Fortnite Chapter 4, Season 1: The best landing spots

Frenzy Fields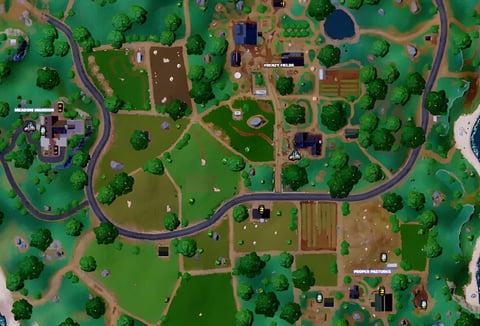 If you're looking for a location that will provide you with plenty of loot right from the start, then Frenzy Farm is perfect for you! Here you will find a lot of chests, ammo boxes and healing stuff. In addition, the place is big enough for your entire team. And if someone goes down, you can just head west to Meadow Mansion to reboot your mate if there are still enemies lurking in Frenzy.
Crude Harbor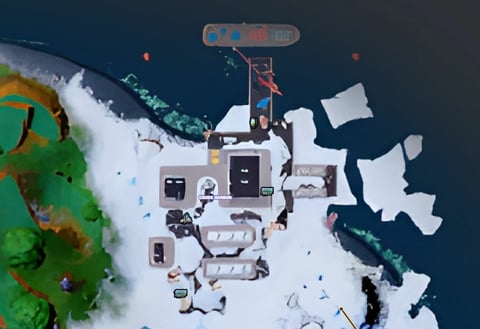 Crude Harbor is the small port in the very north of the map. This POI is perfect if you are more of a passive player. The location also has some crates and even two shield trucks that will provide you and your team with enough shields to start the game safely.
Lonely Labs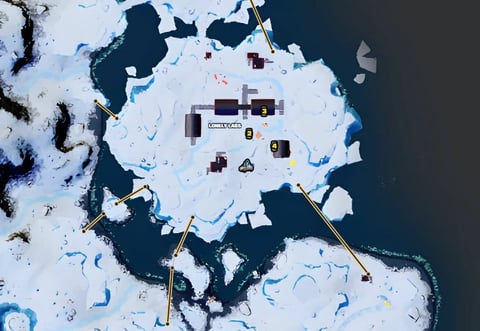 If you prefer to take your chance to loot as much as possible before facing the last remaining player, then this place is for you. Rarely does anyone land in this part of the map and even if they do, you can quickly escape using the numerous cable cars.

Slappy Shores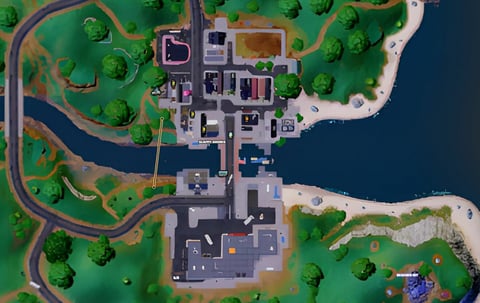 Slappy Shores is a great little POI in the east of the map that's pretty close to a regular town. There's a lot of loot here, as well as a shield truck. But you also have to reckon with a little competition.
Brutal Bastion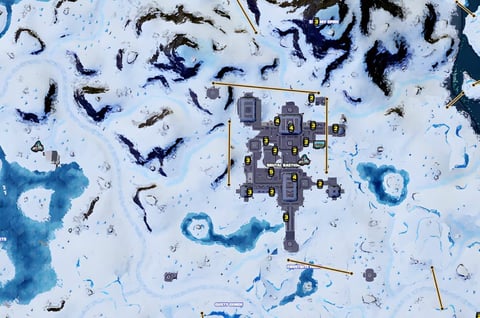 Are you more of an aggressive player? Then Brutal Bastion is perfect for you. This place has an insane amount of loot and lots of slurp barrels, as well as a shield truck that you can use to reach full shield quickly. However, this place is currently one of the hotspots and is usually highly competitive. Should you make it out of the POI alive, we advise you to stop by the large frozen lake "Icy Islet". The NPC Frozen Fish Fingers hangs around there, selling you the exotic Chilli Splashies.
And that's it. We hope we could help you. Now jump off the Battle Bus and jump onto the best landing spots on the Chapter 4, Season 1 map!