It is important to optimize your graphics settings on a game like Fortnite to improve your performance. The more FPS you have, the more likely you are to get Victories Royales on your favorite battle royale game.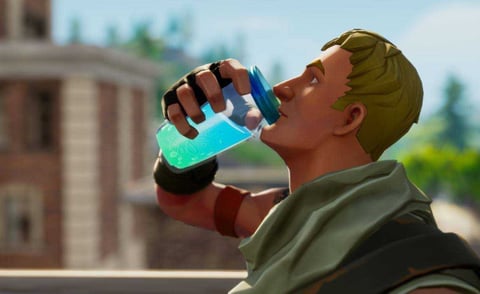 When playing Fortnite on your PC, the first thing to do before starting a game is to make sure that all your settings are optimized for your configuration. You'll quickly notice that with the right optimization, you'll have an easier time playing the game.

That's why we're going to explain to you step by step how to configure your settings in order to have the most frames per second possible and thus make your experience as smooth as possible.
Optimize Your Fortnite Settings
Once you have launched Fortnite, go to the game settings in the blue square at the top left of your screen and then in the gear that is in light blue at the bottom left, then click on "Settings".

Everything will play out on the first screen you find when you enter the settings. Adjust your settings step by step according to our recommendations:
DISPLAY
Window mode: Fullscreen
Resolution: 1920x1080 (16:9)
Vsync: Off
Frame rate limit: 240 FPS maximum, 144 FPS is correct
Rendering mode: Performance (lower graphical fidelity)
With Performance Mode, the game's graphics will be sacrificed for FPS. This is best if you want to focus on performance and not aesthetics. If you want
GRAPHICS QUALITY (PERFORMANCE MODE)

3D resolution: 100%
Nanite virtualized geometry: Off
View distance: Near
Textures: Low
Auto download high resolution textures: Off
High resolution texture reminders: Off
Meshes: Low
With these settings, even if your PC is not very powerful, you should have at least 100-120 FPS consistently, which is clearly not negligible compared to the limited performance on consoles, smartphones and tablets. If you want to play the game with better graphics and without losing any FPS, though, you'll probably need to get new PC equipment.
Quick Tips To Improve Your FPS In Fortnite
On its official website, Epic Games also gives you some interesting tips on how to increase your FPS in Fortnite, we'll mention some of the most coherent ones.
Update your graphics drivers
You may benefit from updating your graphics drivers. In just a few minutes, your Fortnite performance could be dramatically improved with a small update you may have forgotten.
Shut down your background applications
Applications such as your browsers, Discord or others can disrupt the smooth running of your game and deprive you of several dozen FPS. Make sure that all unnecessary applications on your PC are not active when you play. Ctrl+Alt+Delete, then click "Task Manager" to see all active applications on your PC.

If you've been playing Fortnite for a few hours now and you're feeling the burnout, then your PC may be overheating. Give it time to rest before you start playing again and you will most likely feel a difference in performance.
In short, there are many things you can do to increase your FPS in a few minutes, it's all up to you now.
This article contains affiliate links which are marked with [shopping symbol]. These links can provide a small commission for us under certain conditions. This never affects the products price for you.