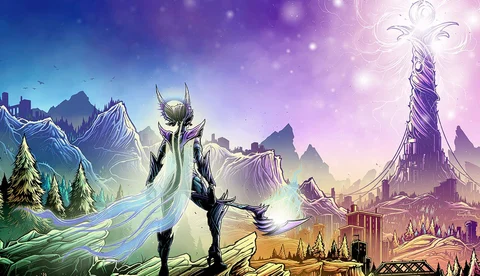 As Fortnite Chapter 2, Season 6: Primal draws to a close, there are still a few things you need to do before the start of Season 7. So get ready and hop on the Battle Bus for the final journey through Season 6.
Fortnite Chapter 2, Season 7 will be released on June 8, which means you only have a few days left to unlock all the skins in Fortnite and explore the secrets. To give you a quick overview, we've summarized everything you need to do before the start of Season 7.
Unlock Agent Jonesy's Jump Styles
Make sure you have completed all the remaining Anomaly missions to unlock each of Agent Jonesy's jump styles. To do so, just look for glowing crack fragments near the locations on the map below and follow the instructions to complete the challenge.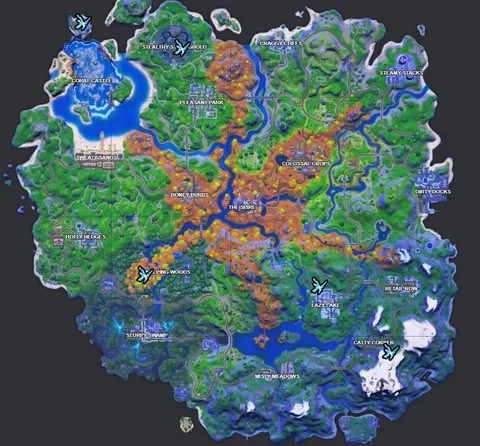 Reach the Super Level
Have you already reached Battle Pass level 100? Then you still have the chance to unlock the exclusive relic level styles for Tarana, Raz or the Spire Assassin. Check out the official Fortnite blog for the Relic Styles to find out all the levels you need to reach to unlock the styles.
Unlock the Golden Lara Croft
Have you visited Aurelia as Lara Croft yet? This shiny "Gold Anniversary" style is unlocked by stealing Aurelia's legendary assault rifle as Lara Croft herself. Find out exactly how to do that.
Spend Your Bars!
Similar to last season, your accumulated bars will be reset at the beginning of Chapter 2, Season 7. Get exotic items, upgrade your weapons, and bust out your supplies! There are steep discounts, so feel free to waste all your ingots before they reset!
Looking for more Fortnite content? Then take a look at our Fortnite section. We have the best leaks, news, and guides for you! Register for MyEarlyGame to participate in exciting tournaments and awesome giveaways.
Original article by EarlyGame's Alisa Eiber.