Fortnite Chapter 4, Season 2 is just about to start. Now the official intro trailer for the new season, which is called MEGA, has been released. Let's have a look.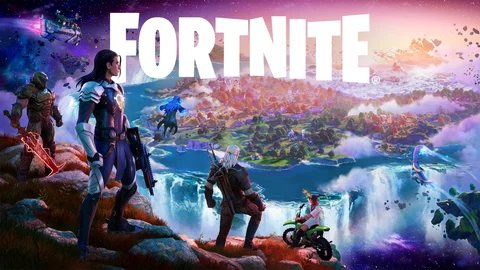 Finally, Epic Games has released an official intro trailer for Fortnite Chapter 4 Season 2. Let's not waste any more time talking about it, just watch it and get hyped for the new season. Here we go:

Fortnite Season 2 Is Just Around The Corner

The new Fortnite season "MEGA" is expected to start on March 10, 2023, so players don't have to wait much longer. Unfortunately, it seems that we won't get a live event for the new Fortnite season, but nevertheless, you can expect tons of new stuff in the game – the new battle pass has already been leaked.

As usual, the Fortnite servers will go offline for a few hours before the new season starts, so expect a longer downtime.
Official Fortnite Season 2 Cinematic Trailer To Follow
On the Fortnite YouTube channel, there is already a video scheduled that is teasing a cinematic trailer for the new MEGA season. It's scheduled to air at 10 p.m. ET (7 p.m. PT / 3 a.m. GMT / 4 a.m. CET) on Thursday, March 9.