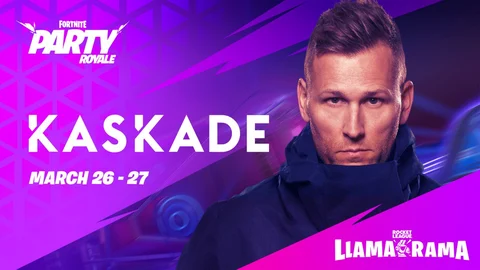 Fortnite's concert series is back! Kaskade is the latest artist and will follow in the footsteps of Travis Scott and Marshmello. Unlike his predecessors though, Kaskade's concert will also feature tie-ins with Rocket League! Hype!
Epic has always pushed the agenda on what a video game can be and, thanks to that, Fortnite seems like more of a lifestyle than a game sometimes. Now, Rocket League will get some of that love too, since Psyonix is also owned by Epic. The musical guest this time around is Kaskade, which makes sense since Rocket League is all about electronic music.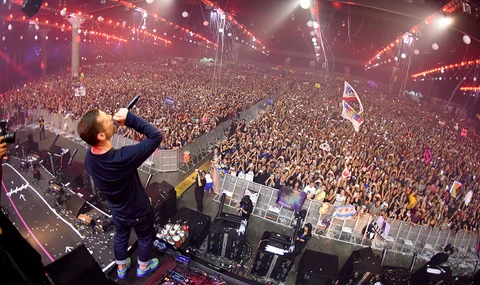 When & Where is the Kaskade Fortnite Concert Taking Place?
The concert will be on March 26 at 8 PM ET and March 27 at 9 AM ET and 2 PM ET. It'll all happen within Fortnite's Party Royale Game Mode. Kaskade will perform his latest EP Reset in its entirety within the game and the performance will then be followed up by Rocket League's new season trailer. If you're unfamiliar with the spectacle that is an in-game Fortnite concert, feast your eyes on this Travis Scott performance:
Nuff said, right?
Apparently, Kaskade will "drive Rocket League cars" around from in-game stage to in-game stage, which sounds... pretty cool, actually.
If you play Rocket League as well as Fortnite, you got it extra-good: The concert will be part of the Llama-rama event, where you can earn in-game rewards for playing both Fortnite and Rocket League between March 25-April 8.
READ MORE: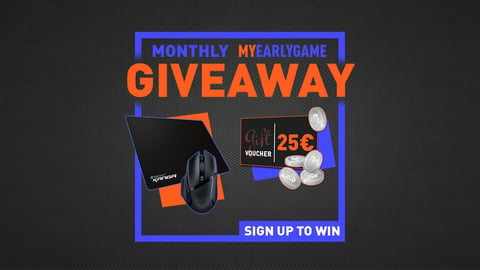 Folks, let's be real here: Nobody likes ads, everybody likes raffles and we all wanna feel special. Right? Sign up for MyEarlyGame and you get just that: No ads, the content you wanna see & a chance to win free stuff. No brainer, really.