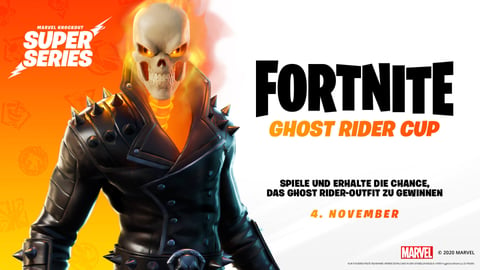 Today, November 4, the Ghost Rider Cup will once again ignite the competitive enthusiasm in Fortnite. Burn through your opponents with your trio and get the chance to be among the first to unlock the Ghost Rider outfit and the fitting back accessory.

Fortnite is holding its special Ghost Rider Cup today, November 4. Fans have the chance to get their Ghost Rider Skin before everyone else. If you want to know exactly when the Ghost Rider Cup will take place and how you can get the skin, well... you came to the right place.
Sometimes the legends are true...

- Ghost Rider Cup feat. Marvel Knockout LTM
- Trios
- Nov 4
Ghost Rider Outfit
- Mark your calendars, the next two in the series are on Nov 11 & Nov 18th!

: https://t.co/EVn30UDQbX pic.twitter.com/lNT3xaBfGI

— Fortnite (@FortniteGame) November 2, 2020
What Is the Ghost Rider Cup?
The Ghost Rider Cup is played in the Marvel Knockout trio mode. For those who do not know, Marvel Knockout is basically a modified version of Operation: Knockout, except that players have access to Marvel superhero powers that they would normally only get by defeating bosses on the map.

Knockout combat consists of four rounds, with both teams playing with the same superpowers. The teams fight to be the best team in their group.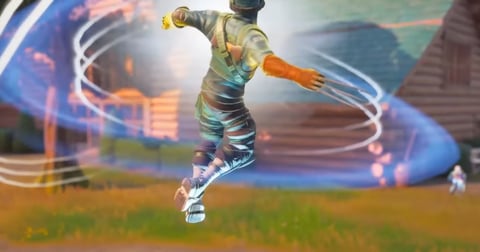 How to Participate
Get two friends and compete in the Ghost Rider Cup today. Just go to the competition tab in the game lobby and look for the Ghost Rider Cup. The tournament starts at 6 pm and you will have until 9 pm to take part. The event mode will be available in the mode menu once the event has started.

Remember: You will only be able to participate in tournaments via player search if you have reached at least level 30 and have set up two-factor authentication.

The best players in each region will receive the Ghost Rider Skin for free. In Europe that will be the first 800 places.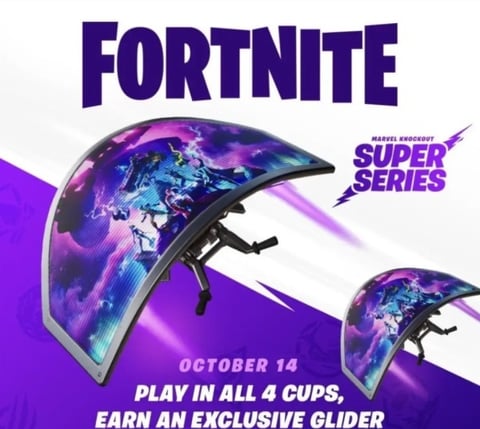 If you participate in the Ghost Rider Cup and the two subsequent cups, you will also receive the Nexus War Glider as a reward.
Good luck from the EarlyGame crew and most of all: enjoy!
For more Fortnite news, check our Fortnite section and for even more videos, click through our video section or browse our YouTube channel. And for more on Gaming & Esports, stick around at EarlyGame.