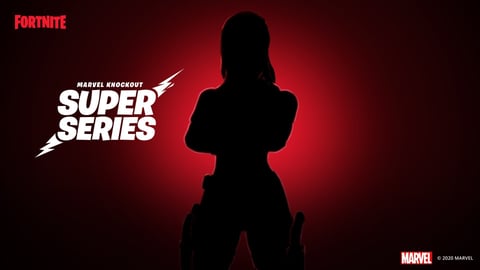 The Ghost Rider Marvel-Cup is finished and the next competition is already waiting for us. Fortnite has announced that Black Widow will participate in the next Marvel Knockout Super Series tournament.
All announcements for Fortnite's Marvel tournaments are made on a Monday. We already had the Daredevil and the Ghost Rider Fortnite Marvel Cup and it looks like Black Widow will be at the next event.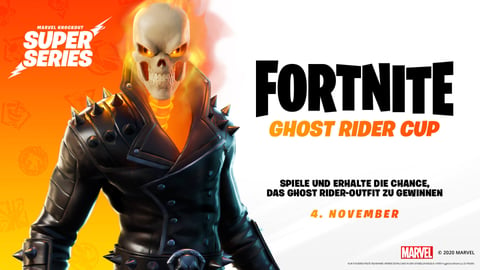 In the last major update, V.14.50, the data-miners have already leaked that a snowsuit Black Widow Skin will be added to the game. Until then it was not sure how and when exactly. Now we know that we do not have to wait much longer.
Black Widow Marvel knockout tournament
The Black Widow Cup is played in Marvel Knockout Duo mode. For those who do not know: Marvel Knockout is basically a modified version of Operation: Knockout mode, except that players have access to Marvel superhero powers that they would normally only get by defeating bosses on the map.
The Knockout Battle consists of four rounds, in which teams play with the same Super Powers. The teams fight to be the best team in their group.
The Cup will take place tomorrow, November 11.
The Black Widow Skin snowsuit
Black Widow will wear a snowsuit. On the teaser picture below you can also see that she is wearing a cap.
November 9, 2020
The Snowsuit Black Widow skin, similar to the other two Marvel Knockout skins, will also reappear with a bundle in the item shop. Don't be sad if you can't participate in tomorrow's fight.
We have to wait and see what the new Black Widow skin will look like. Some of you may remember that Epic has released a Black Widow skin before.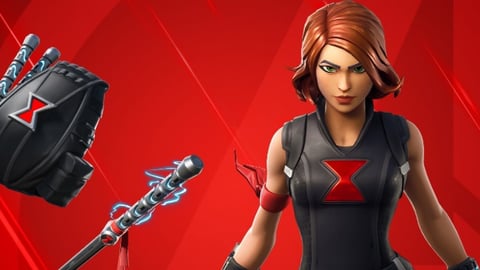 The new skin will probably fit perfectly once winter arrives.
You still have time to find yourself a Duo Mate. We wish you good luck at the tournament. Stay tuned for more Fortnite news and check EarlyGame for everything else gaming and esports.
Original article written by EarlyGame's Alisa Eiber.