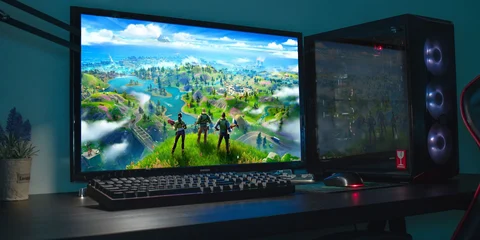 Can you run Fortnite on your PC or laptop? Let's take a look at the minimum, recommended and 'Epic' system requirements for Fortnite, so you know exactly what you need to run this game on all its settings.
Fortnite was released in the summer of 2017, so it should run without any problems on most desktop PC rigs and laptops on the current market.
Even though Fortnite is four years old at this point, the game shows no signs of slowing down and seems to get insane collaboration after insane collaboration. This past year, we saw everything from Marvel heroes to the amazing Ariana Grande live music event. If you are looking to get into Fortnite, know that the game is free and very easy to jump into. You may suck at building when you first start, but there are plenty of easy ways to get better at that quickly.
You will likely need an Intel HD 4000 GPU series to achieve smoother PC runtime, but the graphics will still feel rather rough. However, for a better experience without frame rate issues or lag, your computer should meet the Fortnite recommended system requirements and have at least an Nvidia GTX 660 GPU or an AMD Radeon HD 7870 GPU. As for processors, a Core i5 @ 3.5 GHz is highly recommended and at this point in time, should be fairly cheap to buy.
Let's take a look at the specifications for the minimum, recommended, and the highest graphics settings referred to in-game as "Epic".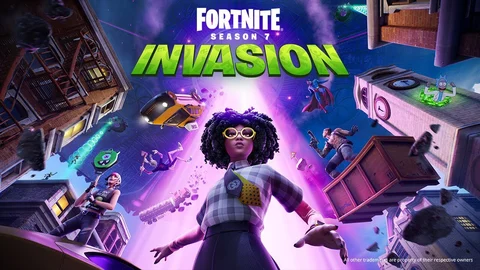 Fortnite Minimum System Requirements

CPU: Core i3-3225 3.3 GHz
RAM: 4 GB
OS: Windows 7/8/10 64-bit
Video Card: Intel HD 4000
Fortnite Recommended Requirements
CPU: Core i5-7300U 3.5 GHz
RAM: 8 GB
OS: Windows 7/8/10 64-bit
Video Card: Nvidia GTX 660 or AMD Radeon HD 7870 equivalent
Video RAM: 2GB
Fortnite Epic Quality Requirements
CPU: Intel Core i7-8700, AMD Ryzen 7 3700x or equivalent
RAM: 16 GB RAM or higher
OS: Windows 10 64-bit
Video Card: Nvidia GTX 1080 or equivalent GPU
Video RAM: 4 GB or higher
In terms of PC setups, Fortnite is by no means expensive to run. Even the recommended requirements would only cost around 400 euros as of summer 2021 to run the game at these settings. Just keep that in mind when you are looking to buy a PC setup that runs Fortnite smoothly, and don't overpay for your rig, as you should rather focus on CPU and GPU.
Welcome to EarlyGame, your one-stop-shop for everything Esports and Gaming. Check out MyEarlyGame for an exclusive and customizable experience, and to become part of the EarlyGame family. Get engaged on Twitter and Facebook.