Fortnite Season 7 is about to start and Season 6 is slowly coming to an end. But when exactly will Fortnite Season 7 start? We have the details for you.

According to various leaks from a few credible Fortnite data miners, it seems that Fortnite Season 7 will bring an alien invasion to the island. A few hints were also offered by posters with aliens, flyers, and DVDs with strange images like crop circles and other alien activities. When exactly does Fortnite Season 6 end, and therefor, when does Fortnite Season 7 start?
Epic just sent me the first #Fortnite Chapter 2 Season 7 teaser!

pic.twitter.com/SUeB5L5EFC

— Ali-A (@OMGitsAliA) May 26, 2021
When Does Fortnite Season 7 Start?
According to the Season 6 Battle Pass, the current season will end on June 7, so Fortnite Season 7 will most likely start on June 7 or June 8. Normally, in games like Fortnite, players can use the current season's Battle Pass to determine when the next season will begin. So you still have a week to complete the challenges in Fortnite and get to level 100 from your Battle Pass.

Usually, a live event in Fortnite follows on this day or the day after, which is the finale of the current season. Players can expect Season 7 to start early next week. Then again, we're talking about Epic Games here. Delays are certainly a possibility and almost impossible to rule out, so don't be too shocked if we have to wait a bit longer. For now, let's just try to believe that Season 7 will start on time. What do you expect from Fortnite Season 7? Are you looking forward to being invaded by aliens? Tell us on Facebook or Twitter!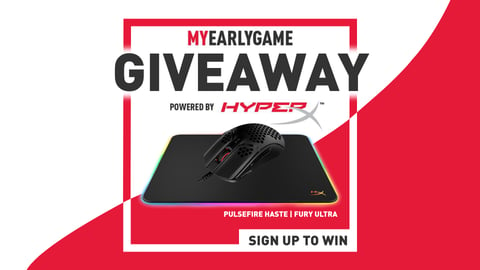 Register at MyEarlyGame to customize the content you wish to see on our website and enter exclusive giveaways. It's free!

Original article by EarlyGame's Alisa Eiber.