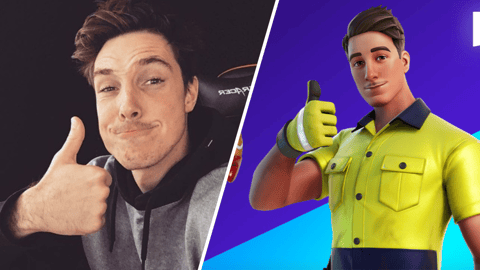 Fortnite's crossovers are going through the roof. More and more new characters from movies, TV, other video games, comics, real-life icons and more are appearing in the game. In our weekly series 'ortnite Skins Background we want to introduce you to one of these Fortnite characters at a time. Today it's LazarBeam's turn.

The LazarBeam outfit is a skin from the Fortnite's Icons series. The Icons series unites gaming, music, film, and fashion - celebrating the artistic visions, traits, and lifestyles of the world's best creators in Fortnite!
LazarBeam was first added to the game in Fortnite Chapter 2, Season 5 on March 5, 2021.
Who is LazarBeam?
LazarBeam is an Australian YouTuber, professional gamer, and internet personality best known for his "comedic riffs" and memes. In 2014, he started making slow-motion demolition videos while working in his family's construction business. After creating his current YouTube channel in 2015, LazarBeam mainly posted Let's Plays on various video games. As his channel grew, the style of his video content changed to include more vlogs and comedy videos. In 2018, he started posting Fortnite videos which sent his channel through the roof. Back in December 2019, LazarBeam was named the eighth most-watched YouTube creator of the year with 2 billion views in 2019.
As of April 2021, his two YouTube channels combined had over 21 million subscribers and 7 billion video views, with his main channel being the third most subscribed and third most viewed channel on the platform from Australia. Enough of YouTube, let's turn our attention to LazarBeam and his most successful Fortnite moments.
In June 2020, during Fortnite's end-of-season live event "The Device," LazarBeam's stream peaked at over 900,000 concurrent viewers. What happened later in March 2021 is the reason for this LazarBeam article today - he received his own Fortnite skin.
LazarBeam in Fortnite
The LazarBeam outfit can be purchased for 1,500 V-Bucks in the item shop. Players were also able to unlock it for free by participating in Lazar & Fresh's Super Knockback tournament on March 3 and placing high. The following cosmetics are part of the LazarBeam set:
Lazarbeam Outfit with 4 different styles
Lunch Break Emote
Ol' Mate Sledgy Pickaxe
Baby Gingy Back Bling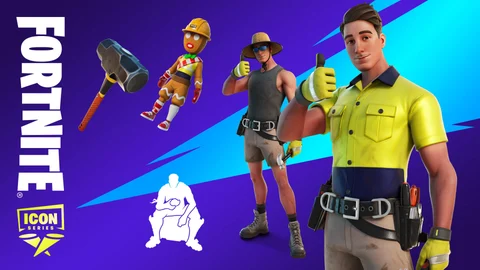 Which Fortnite skin should we feature next? Share it with us on Facebook and Twitter.
Read More:
Register at MyEarlyGame to customize the content on our website and enter exclusive giveaways or tournaments. For more Fortnite news and skins check our Fortnite section.
Original article by EarlyGame's Alisa Eiber.