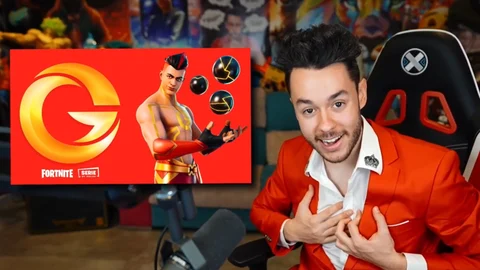 Fortnite's crossovers are going through the roof. More and more new characters from movies, TV, other video games, comics, real life icons and more are appearing in the game and in our new weekly series 'Fortnite Skins Background' we want to introduce you to one of these Fortnite characters at a time. Today it's the turn of TheGrefg.
TheGrefg skin is a skin from Fortnite's Icons series. The Icons series unites gaming, music, film and fashion - celebrating the artistic visions, traits and lifestyles of the world's best creators in Fortnite!
TheGrefg was first added to the game in Fortnite Chapter 2, Season 5 on January 14, 2021.

Who is TheGrefg?
David Cánovas Martínez, better known as TheGrefg, is a Spanish gaming YouTuber and streamer. With almost 17 million subscribers, he is the seventh most subscribed channel in Spain. In addition to being a YouTuber, Cánovas has also released three songs, written two books, and landed the lead role in a TV show.
He started his YouTube channel on January 30, 2012, and in 2016 he co-founded the Esports team Heretics. But the streamer received the most attention when he revealed his own Fortnite skin in the game, breaking the world record with 2.4 million concurrent viewers.
TheGrefg in Fortnite
TheGrefg Outfit can be purchased for 1,500 V-Bucks in the item shop. This item returns on average every 130 days. It could also be unlocked for free by participating in Grefg's "Floor is Lava" Fortnite tournament on January 14 and placing high. The following Cosmetics are part of TheGrefg set:

TheGrefg Reactive Outfit
Staff of Control Pickaxe
Balls of Power Back Bling
Controller Crew Emote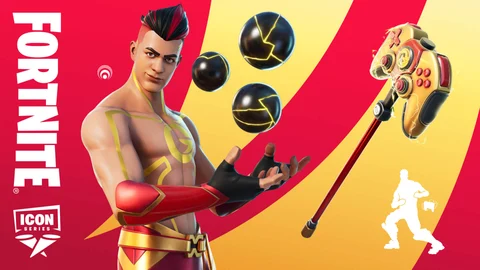 Which Fortnite skin should we feature next? Tell us on Facebook and Twitter.
Read More:
Register at MyEarlyGame to customize our website to your liking and enter exclusive giveaways or tournaments. For more Fortnite content check our Fortnite section.
Original article by EarlyGame's Alisa Eiber.