Besides Battle Royale and an epic victory in Fortnite, what do we like the most? The Fortnite skins and cosmetics, of course! And there are plenty of them in the Fortnite item shop! To keep you up to date, we'll be updating this article every day as the new items appear in the item shop, so stay tuned!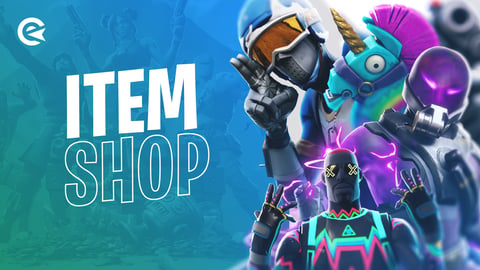 This item shop is currently discontinued as we are working on a more user-friendly and interactive item shop on our website.
The Item Shop is the online store in Fortnite's Battle Royale mode where you can purchase cosmetic skins in exchange for V-Bucks.

The item shop is divided into two parts: featured items and daily items. As the name suggests, the daily items change every day. We'll show you what's available today, July 29!
You can see the prices of all items in the pictures

Item Shop: Featured

Fastball
Slugger
Grand Slammer
Home Run
Toxic Tagger
Ave Axe
Item Shop: Daily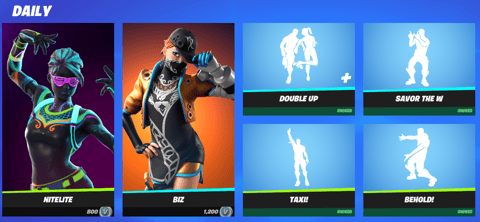 Nitelite
Biz
Double Up
Taxi!
Savor the W
Behold!
John Cena

John Cena Bundle
John Cena
Five Digit Slapper
U can't C me
Street Fighter

Sakura & Blanka Bundle
Sakura & Blanka Gear Bundle
Sakura
Blanka
Fighting Tournament Trophy
Tropical Hazard Kebab
Kayari Buta
Lebron James

King James Bundke
King James Gear Bundle
Lebron James
The Lion
Wingspan
Tune Squad Lebron
The Silencer
Summer Favorites

Beary Cuddly Bundle
Syd
Weighted Spikegloves
Heartwave

Lil Whip Bundle
Lil Whip
Drippin' Flavor
Ice Pop
Ice Cream Cruiser
Sprinkles
Lil' Whip (MMM!)

Golden Sands Bundle
Midsummer Midas
Gilded Shadow
Golden Black

Scuba Crystal Bundle
Scuba Crystal
Rainbow Carver
Birthstone Backplate

Boardwalk Ruby
Hot Rod Ripper
Summer Drift Bundle
Summer Drift
Dual Edge
Kitsune
Driftstream

Beach Jules
Aqua Lug
Beach Brutus
Beach Bomber
Brite Stars
Payload
King Flamingo
Lawnbreaker
Scoops & Slices
Shelly
Fortnite Crew
Special Offers & Bundles
Let's move on to the last items in the Fortnite item shop, which you don't have to buy with V-Bucks, but with real money. These items appear once, but always for a longer time, in the item shop before they disappear forever.

Sapphire Hagiri Quest Pack
Inkville Gang Pack
Boardwalk Warriors Pack
Tidal Vibes Pack
Skate Park Royalty Pack
Rogue Alias Pack
Summer Legends Pack
Minty Legends Pack
Magma Masters Pack
Lava Legends Pack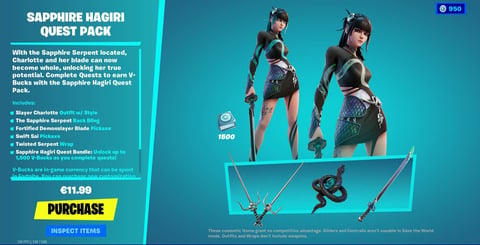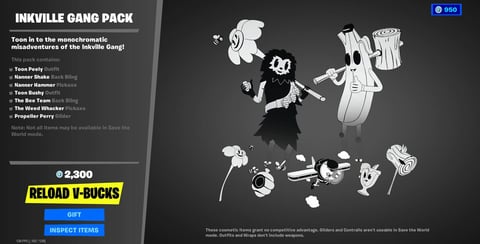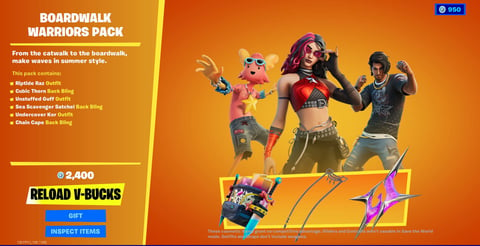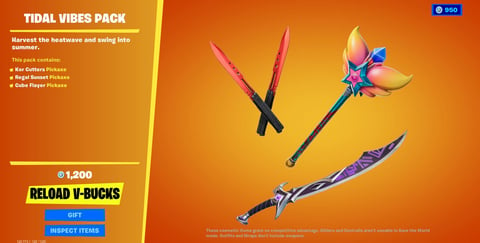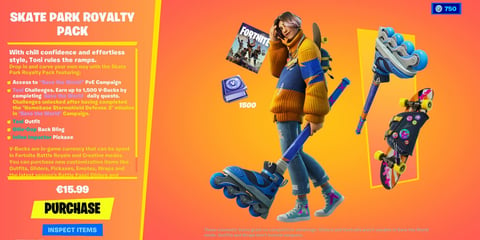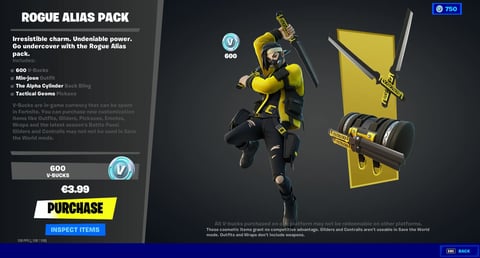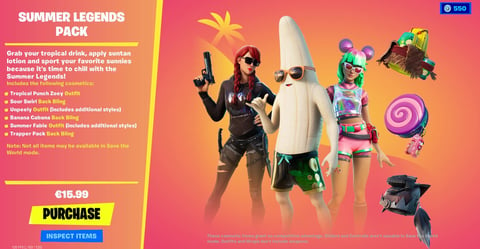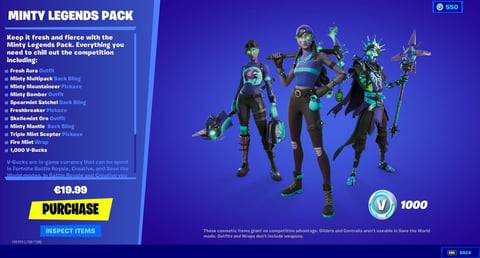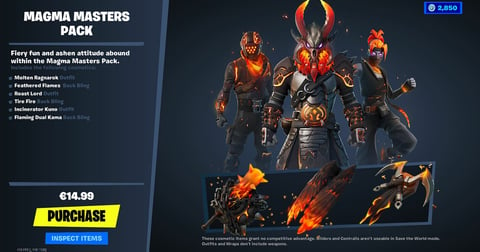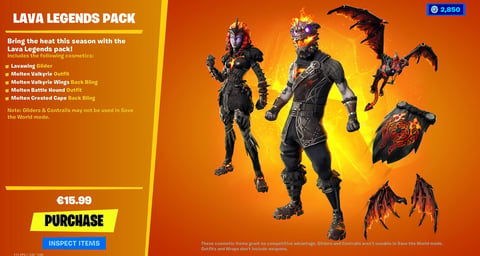 That's about it. Check back tomorrow to find out what's available in the item shop. Otherwise, we wish you all the best in your Fortnite matches!