Jealous of seeing other gamers get their own version of Spotify Wrapped? Well, now you can see your Fortnite yearly stats!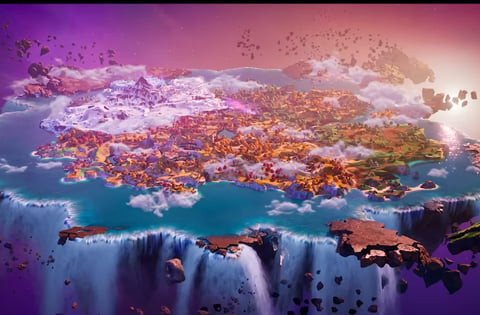 2022 is about to be history, with 2023 promising exciting stuff for Fortnite fans, that is if you weren't thrilled enough with all the massive changes that Chapter 4 Season 1 brought alongside it.
If you've been on the internet for long enough, you probably notice other games and services do their own yearly recaps. It's become a pretty popular practice ever since Spotify made its Wrapped an iconic and highly anticipated piece of content.
Sony does it with PlayStation, Nintendo too, and even specific games like Valorant receive the Wrapped treatment. But what about Fortnite? Well, you can get one, however, it's not entirely official and created by Epic Games in any sort of way.
How To Get Your Fortnite Wrapped 2022 Stats
As we've mentioned, this isn't an official Epic Games stats page but rather, a group of Fortnite fans has made sure players can share their achievements on social media.
Follow these steps to get your own Fortnite Wrapped 2022.
Go to the Fortnite 2022 Wrapped website
On the search bar, select the platform where you created your Fortnite account
Enter your username and click search
That's it! You got your very own Wrapped 2022 stats page
You'll get to see a small stats card detailing how many hours you played throughout the year, which season was your most played, how many eliminations and victory royales you got, and more!
We hope you have fun sharing your personalized stats. We can't wait to see what's in store for all Fortnite fans in 2023!
For more on Fortnite: