From time to time certain missions will require you to earn account levels in Fortnite in order to unlock free cosmetics or XP. We'll explain what account levels are and how to move up through them.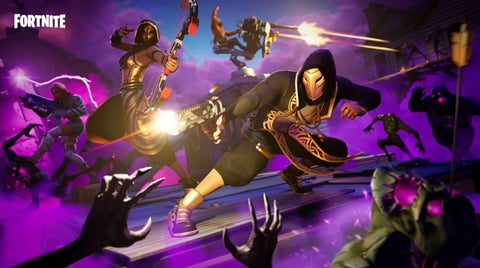 Gaining levels in Fortnite is a pretty important part of the game. With each Seasonal Battle Pass awarding you rewards up to level 200, reaching the levels before the end of each season is an uphill battle. A single stage requires 80,000 XP, bringing you to a grand total of 16,000,000 XP if you manage to see through to the end.
However, there are also some free rewards that you can only get by leveling up your account in-game. What you really need to know is that your account level is different from your season level. We'll explain exactly what the account level is, where you can find it and how to climb it.

Account Levels in Fortnite Explained
A season level is the total number of levels achieved in a given season. In contrast, account levels reflect the number of levels a player has achieved in the game over the course of their lifetime.
Depending on when a player first joined Fortnite, their account level can be surprisingly high compared to newcomers. So, as long as a player's account is active and they gain season levels, their account level will also increase. However, unlike the account level, the season levels are reset after each season.
In summary, account tier is the sum of a player's tiers across all seasons.
How to find your account level
If you want to check your account level, you can do so in the career section in Fortnite. This tab is in-game on the top bar right next to the item shop. Here you can find your account level in the top section on the right.

How to increase account levels
As mentioned, the best way to earn account levels fast is to level up in the game. This can be done, for example, simply by completing daily and weekly challenges. Those who are fed up with Battle Royale mode can opt for Creative mode or Save the World instead.
Otherwise, always keep an eye on the "Contracts" tab in Fortnite. From time to time you will also find quests here that are only active for a certain period of time. Otherwise, it's just grind, grind, grind to reach the milestones and use them to level up your account.