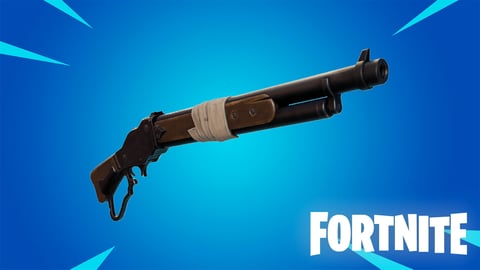 Fortnite Season 5 is in full swing, but fans have been longing for new content for a while. The latest update 15.20 then brought two new weapons into the game: the new Lever Action Shotgun and the dual pistols Hop Rock Dualies.
Fans of the Battle Royale king were very happy about the two new weapons. We'll give you all the info about the new Fortnite weapons here: where to find them, what stats they have, and how useful they are. The new weapons are from very different categories: while the Lever Action Shotgun is available in all five rarity levels, the Hop Rock Dualies is an exotic weapon that you'll have to buy for gold bars.
Lever Action Shotgun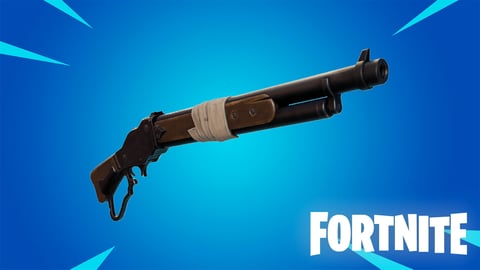 The Lever Action Shotgun can be found anywhere on the map and it really packs a punch! The higher rarity levels are very strong: the Lever Action Shotgun does 10.4-12.7 damage - per pellet. Since it shoots 9 of them, you can do up to 114 damage with one shot of the legendary variant of the shotgun. The rate of fire is quite high thanks to the lever-action mechanism, and it takes 6.6-5.4 seconds to reload. We can strongly recommend the Lever Action Shotgun!
Hop Rock Dualies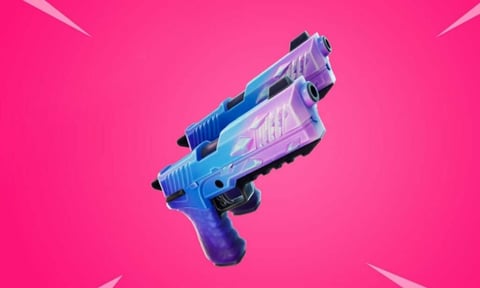 The pistols Hop Rock Dualies are not only really chic but also very strong! With a reload time of 2.7 seconds and 43 damage, they are extremely deadly and can make short work of your opponents. Unlike the new shotgun, however, the Dualies are an exotic weapon, so you'll have to buy them from an NPC (Cole the miner) for 500 bars. We don't really know why a miner needs dual pistols for. Protecting his cryptocurrency? What we do know is where you can find him: Cole is located north of Retail Row and southeast of Catty Corner.
Speaking of the Hop Rock Dualies here is where you can find them from the NPC Cole! #Fortnite pic.twitter.com/CZV9Bd1Ypq

— TheFlashHayden (@TheFlashHayden) January 13, 2021
READ MORE:
The two new Fortnite weapons are a very welcome change in our opinion, we definitely have a lot of fun with them. What do you guys think of the Lever Action Shotgun and the Hop Rock Dualies? Let us know on Facebook, Twitter, and our brand new Discord server.
For more Fortnite news and guides, stay tuned to EarlyGame. If you want to see cool videos, subscribe to our YouTube channel.
Original article by EarlyGame's Faris Delalic.