In the 11th week of the Fortnite Chapter 3 challenges, you have to ride a Quadcrasher to the top of the mountain. We'll show you where it is.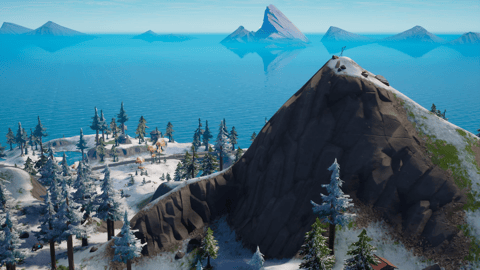 We're already in week 11 of Fortnite Chapter 3, Season 1 and as always, there are a lot of challenges to complete! This time, among other things, you have to drive a Quadcrasher to Pinnacle Peak, the highest point on the Fortnite map. This challenge will earn you 25,000 XP, but only if you know where to go. And that's where we come in, because we're going to show you where the pinnacle is located in Fortnite Chapter 3, Season 1.
Where Is Pinnacle Peak In Fortnite?
Pinnacle Peak is the highest point that is currently accessible in Fortnite. The location offers players not only a beautiful view, but also one to three chests and several tents to loot.
The location is above the recently added Covert Cavern POI. This location is in the mountain itself, which lies below the summit. It is located northeast of Camp Cuddle, northwest of Tilted Towers, and southwest of Logjam Lumberyard.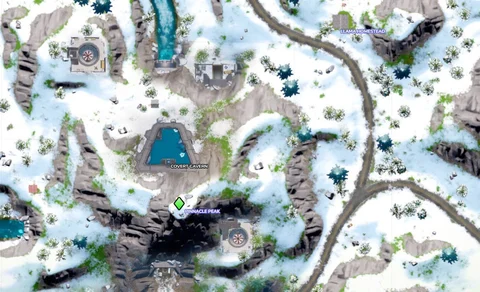 However, it's not enough to just jump out of the Battle Bus and land on the summit. The challenge requires you to drive up there with a Quadcrasher. In one of our previous guides, we already told you where a Quadcrasher can spawn on the map. Just grab one near the mountain and hit the gas.
When you get to the top, congratulations! Challenge completed & 25,000 XP earned!