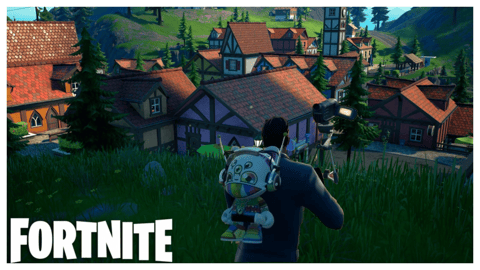 Epic has added the Legendary Week 10 Challenges to Fortnite as Season 7 comes crashing to an end. We need to, yet again, do more spying this week, but instead of probes, it's cameras! We show you where to place video cameras at different landing ship locations on the Fortnite season 7 map.

Well, it is not clear why we continue with this spycraft nonsense in Season 7, but if you want your Battle Pass XP, you will need to stalk across the map and place some cameras at pretty random locations. This time, you will need to place 3 different cameras, but at least there are 16 different locations you can go to complete this quest.
Let's take a look at a snapshot of all the locations on the Season 7 Map, so you can plan your general route and how you will complete this quest in one lobby.
Where to Place Video Cameras at Different Landing Ship Locations
Inside Coral Castle to the west
Inside Pleasant Park to the Northeast
Just outside Craggy Cliffs to the south
Just Outside of Steamy Stacks to the southwest
Just Outside of Believer Beach to the Southeast
Just outside of Boney Burbs to the South
At the Entrance of Dirty Docks
Just outside of Holy Hatchery to the South
Inside the Southeastern section of Weeping Woods
Inside Misty Meadows, in the Northeast Corner
Inside Lazy Lake in the Northeast Corner
South of Catty Corner near the mountain's Base
3 Cameras are hiding inside Retail Row
We suggest you either play three lobbies and try to knock out one camera per lobby, or go big and head to Retail Row. At this POI, there are three cameras on the outskirts of the town.
Retail Row Video Camera Locations
South of Retail Row outside the city and on a hill under a tree.
On the edge of the city near the Southwest corner under a small tree.
Just outside of the city on a hill to the south
Keep in mind that if another player beats you to the location first, you will not be able to place a video camera. In this case, you need to go to a new location, or you can start a new lobby if you do not care about losing a match. Once you place all 3 cameras, you will score 30K XP, and then you can move on with your lovely little day.
Create your own MyEarlyGame account to customize your home page and enter contests or tournaments!