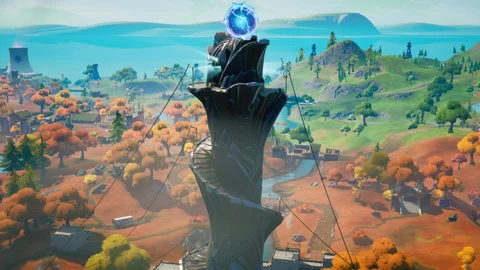 Something is happening at the Zero Point located at The Spire in Fortnite. To complete the Week 12 challenges in Fortnite Chapter 2 Season 6, you'll need to visit Zero Point and investigate what is happening!
Season 6 is in its final moments and Fortnite Season 7's release day is only days away, so do not delay and finish off your Season 6 challenges before they get replaced! Week 12's Challenges are fairly easy but some of them require a little more effort like Looting Artifacts from Coral Castle and Stealthy Stronghold.
If you're looking for even more XP, then try out some of the week 11 Challenges like visiting the Ghost and Shadow Ruins. This way you can for sure complete your season 6 Battle Pass before it disappears and is replaced by the one coming in Season 7.
Let's set out on our mission to visit The Zero at The Spire
Where is the Spire in Fortnite?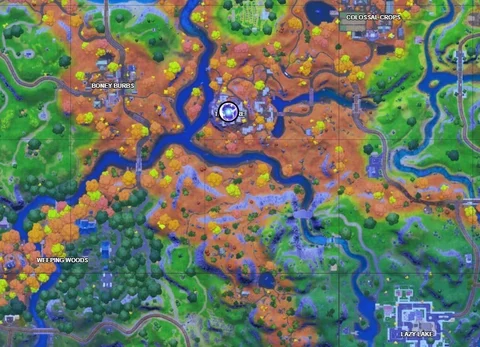 On the Season 6 Fortnite Map, The Spire is located right in the middle of the island. The Spire should be very easy to find, and it also happens to be quite tall, so you really can't miss it.
How Do You Visit The Zero Point in Fortnite?
Make your way to the top of The Spire and interact with the Zero Point to complete this challenge, yes it is that easy! However, there will be other players to contend with, so try not to die! Also, watch out for the Spire Assassin patrolling The Spire since this NPC has a ton of HP it's not worth killing so just avoid it.
That's it, now enjoy your 24,000 XP and check out howfind the helicopter to get some more XP for your Season 6 Battle Pass and Complete the Foreshadowing Quests as Season 6 is nearly over and these quests will disappear forever.

Create a MyEarlyGame account now! It lets you customize our site and enter all of our giveaways. You can also follow us on Instagram, or join our Discord for a fun chat.