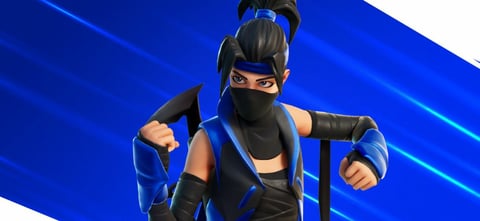 Epic Games teamed up with Sony to host an exclusive cup for PS4 and PS5 players with cool prizes up for grabs!
PlayStation players take note! Fortnite has teamed up with PlayStation to give you the opportunity to win cool prizes for competing in a Fortnite tournament. Find out what they are, when the cup will take place and how you can participate below. Beware: this cup is exclusively for PS4 and PS5 players!
Mark your calendars for Dec 18 and get ready for the Fortnite Generations Cup - Only on PlayStation!

Compete for a chance to earn a new Outfit and for top players, a PlayStation 5.

Read about it here: https://t.co/RSlvcRcEqB

— Fortnite (@FortniteGame) December 16, 2020
Fortnite Generations Cup – Prizes
First, let's get to the most important part: the prizes! Per region, players will have the opportunity to compete for one PlayStation®5 console each, so give it your all! Even if you're not aiming for first place, there's still a reward waiting.
Ok, deep breaths, long sentence coming: The top 2,400 players from Europe, the top 1,500 from North America (East), the top 600 from North America (West) and Brazil and the top 300 players from each of Asia, Oceania and the Middle East can compete for the "Indigo-Kunia" outfit and the "Indigo-Kama" back bling!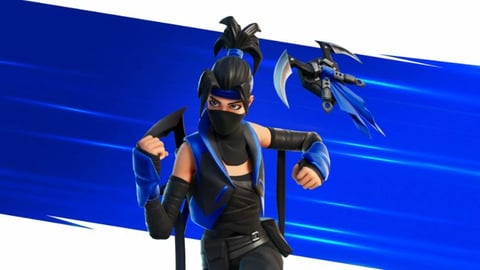 Prizes will be awarded to each player based on their ranking on the leaderboard at the end of the event.
Fortnite Generations Cup – Scoring System
The Fortnite Generations Cup is played in a solo format. You will receive one point for each elimination. The placement points look like this:
Epic win: 10 points
2nd - 5th place: 7 points
6th - 15th place: 5 points
16th - 25th place: 3 points
26th - 50th place: 1 point
Fortnite Generations Cup – Participation
Players of all skill levels can participate tomorrow, December 18. Tournament times for each region are listed below in CET and can also be viewed in-game via the competition tab:
Oceania: 8 am - 11 am CET
Asia: 10 am - 1 pm CET
Middle East: 3 pm - 6 pm CET
Europe: 6 pm - 9 pm CET
Brazil: 10 pm - 1 am CET
North America (East): 12 am - 3 am CET the following day
North America (West): 3 am - 6 am CET the following day
To participate, you must be level 30 on your account and have two-factor authentication enabled on it. You can read the rules on the official website. So what are you waiting for? Grab your controller and start practicing. Maybe you'll win and will be playing on the new next-gen console soon!
If you want to read more about Fortnite, check out our Fortnite section. You can find more about gaming and esports on EarlyGame.
Original article written by EarlyGame's Alisa Eiber.