Wonder Woman is the latest DC superhero to get her own skin and cup in Fortnite. We'll tell you how to enter and how to get the skin.
How many DC heroes skins and cups do you want? Yes. If you're thinking along those lines, then we're thinking alike: One can never have enough skins in Fortnite, especially not if they're superheroes. Now Wonder Woman joins the lineup and gets her own skin, plus a cup. Here's how to enter and how to get the Wonder Woman skin rewards.
Fortnite Wonder Woman Cup: How to Enter
The cup takes place on August 18
It's a Duos Cup
You and your partner have three hours to complete 10 matches and earn as many points as possible
You enter by logging into the game and entering from the Compete Tab, which will be available once the Wonder Woman Cup goes live
You must have Two-Factor Authentication enabled
Fortnite Wonder Woman Cup Skin Rewards
As per usual, the best player are rewarded. This time, the official website reads:
The top performing teams in each region will receive the Wonder Woman Outfit and Diana's Mantle Back Bling. Any team that earns eight points or more will also receive the Honorary Amazons Loading Screen.
Victory Royale: 42 Points
2nd: 36 Points
3rd: 32 Points
4th: 30 Points
5th: 29 Points
6th: 28 Points
7th: 27 Points
8th: 26 Points
9th: 25 Points
10th: 24 Points
11th: 23 Points
12th: 22 Points
13th: 21 Points
14th: 20 Points
15th: 19 Points
16th: 18 Points
17th: 17 Points
18th: 16 Points
19th: 15 Points
20th: 14 Points
21st: 13 Points
22nd: 12 Points
23rd: 11 Points
24th: 10 Points
25th-29th: 9 Points
30th-34th: 6 Points
35th-39th: 3 Points
40th-44th: 2 Points
45th-50th: 1 Point
Each Elimination: 1 Point
How to Buy the Wonder Woman Skin
If competition is not your style, you can also buy the Wonder Woman Skin in the item shop: The skin will be available for purchase on August 19 at 8pm ET. You can get the skin and its armored variant, as well as the entire Wonder Woman set, which includes:
Golden Eagle Wings Glider
Athena's Battleaxe
DC Trinity Loading Screen
Diana's Mantle Back Bling (in two variants)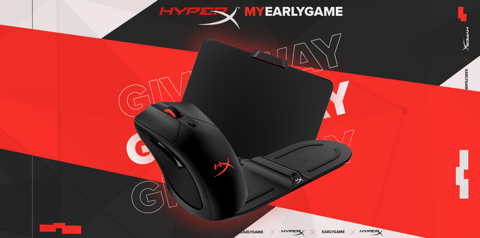 Folks, let's be real here: Nobody likes ads, everybody likes raffles and we all wanna feel special. Right? Sign up for MyEarlyGame and you get just that: No ads, the content you wanna see & a chance to win free stuff. No brainer, really.