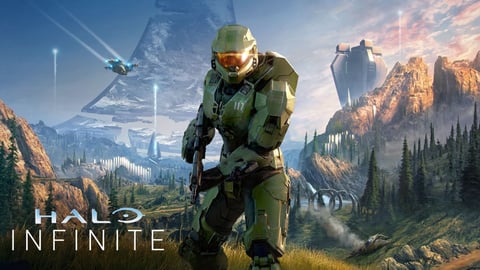 Halo Infinite is looking like it could bring the franchise a return to former glory later this year. It's hugely exciting, it looks gorgeous, and it's even free-to-play. So when can you get your hands on it? Well not officially before November. But, there is a beta for Halo Infinite, and we'll show you how you can sign up to be a part of it.

Halo has suffered from an identity crisis in recent years. Fortunately, it looks like that might be over soon – Halo Infinite is shaping up to be the kind of reboot that Call of Duty had in 2019 with Modern Warfare. Everything we've seen so far has been impressive. But now, we're all sitting here, wondering how much longer we've got to wait. Well, until then, there's going to be a late Summer Beta. We know you're excited, so keep reading for sign-up instructions.

How Do You Apply For Halo Infinite Beta?
Just follow these steps:
Visit Halo Insider on Waypoint - 343 Industries Community Page.
Under 'Become A Halo Insider', click the Signup button.
You'll be asked to sign in to your Microsoft account.
Check the box for 'Let this app access your info?' on the next page.
On the final page, you will be shown a Confidentiality Agreement, read it, and then tick the boxes to confirm you are older than 18 and agree to the terms.
Click Join the Program.
You will have a final page of questions to answer. These questions are just for the devs to know more about the playtesters, so they'll ask which Halo games you enjoyed most, whether you're more interested in Singleplayer or Multiplayer etc.
More Halo News For Your Viewing Pleasure:

When Is The Halo Infinite Beta?
The Halo Infinite Beta has been confirmed to begin tomorrow, July 29. Only a handful of selected people will be able to enjoy the Halo Infinite Beta for only three days. Still, it will be enough to either give us the first good or terrible impressions. Keep in mind that this beta is only a first test with AI bots and an AI arena. Who knows if there will be another Halo Infinite Beta, maybe even one with more substance than this.

Hopefully, it all works out, and you can get your hands on Halo Infinite in a matter of weeks.
Are you more excited for Halo or Battlefield this year? Let us know on Facebook or Twitter, and don't forget - you should consider joining MyEarlyGame for loads of great giveaways, exclusive tourneys, and a customizable home page.