BattleBit Remastered is climbing up the Steam charts with tens of thousands of players per day. Want to get in on the action but don't know which class to choose? Don't worry, we got you!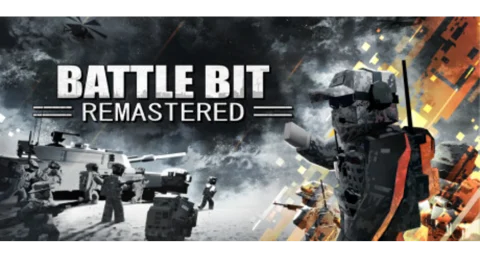 Ever since its launch on June 15, 2023, players on Steam have been showering the game with very positive reviews, often comparing it to the beloved Battlefield classics. This game takes things to a whole new (or a good old?) level with expansive maps that are practically begging to be demolished. In massive battles with 32, 64, or even a total of 254 players, you sure want to choose the right class for you!
BattleBit Remastered: Classes Explained
Currently, there are six classes in BattleBit Remastered: Squad Leader, Assault, Support, Medic, Engineer, and Recon. Before you can choose your class you'll have to be in a squad but don't worry, except for the Squad Leader, every class can be selected multiple times inside the squad. But which class should you choose?
Squad Leader
As you may have guessed, by the name: you're the designated leader of the squad and therefore the Squad Leader can only be selected by the owner of the current squad. You'll need to plan the path you'll take and coordinate your crew's attacks. To do this, just press the "ping" button (usually the middle mouse button) when looking at an objective. Excitingly, Squad Leaders will soon have the ability to call in air strikes.

Class Weapons

Assault Rifles

DMRs
Pistols

Backpack
standard

Armor
Light or Normal Armor

Additional equipment
+ additional bandage
+ additional grenade

+ Bino Soflam / Air Drone

As a Squad Leader, you have special gadgets like the Bino Soflam and Air Drone. These tools let you keep an eye on the enemy from a safe distance. You can also mark objectives and call in spawn beacons to keep your squad coordinated. With these gadgets, you'll be a formidable leader, making smart decisions and guiding your team to success.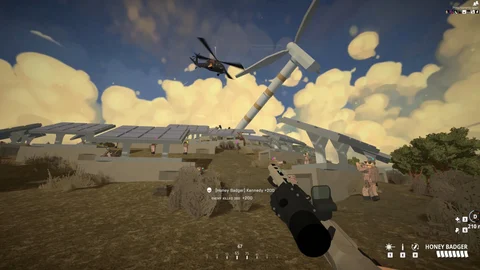 Assault
If you're new to the game, you should probably go with the "default" class, which is the Assault. You'll start with the M4A1 and be able to gather some skills with an Assault Rifle for that, you get improvements to gun handling! One of them is a 25% reload speed boost, another 25% weapon swap speed boost and 20% boost to ADS speed with close-range sights.

Class Weapons
Backpack
light or standard

Armor
Heavy Armor by default

Ranger Armor
Light Armor


Additional equipment
+ Small Ammo Kit
+ Riot Shield
As an Assault class, you have some unique tools at your disposal, too. The Small Ammo Kit can restock your bullets and bandages, while the Riot Shield is exclusively available to you for added protection. Additionally, you can utilize traversal gadgets like the Sledge Hammer and Grappling Hook to make it easier to breach buildings and navigate tricky terrain. With these special abilities, you'll be well-equipped to handle any combat situation and overcome obstacles with ease.
Support
As a Support, your role is all about taking care of the heavy lifting. You can ensure the safety of your squad by providing suppressive fire and using grenades. But what sets you apart is your ability to construct cover for your teammates. Specifically, you're the only one who can build the Large Hesco wall. To construct it, simply hold the middle mouse button and click on the top-left brickwork icon. As a Support, you have the advantage of instant construction when placing objects for the first time, and you can also rebuild them faster if they get damaged.
Class Weapons


Light Support Guns
LMGs
Pistols


Backpack
big or heavy

Armor
Exo Armor
Heavy Armor
Normal Armor

Additional equipment

+ Heavy Ammo Kit
+ additional grenade

The Heavy Ammo Kit is essential for resupplying ammunition and gadgets. It can hold about a thousand bullets and replenish up to five Frag Grenades, Anti-Personal Mines, or C4. Other throwables or gadgets may have varying space requirements. As a Support class with the Big Backpack, you can carry three of these kits, allowing you to have up to nineteen Frag Grenades per life. This makes you a powerful force at chokepoints and in combat.
Considering that, it doesn't seem as bad that the Exo Armor comes at the cost of fewer magazines and slower ADS and run speed than the standard Heavy Armor. As a Support, wearing a helmet is mandatory. Helmets are available in Exo, Heavy, and Standard variants, providing different levels of protection.
Medic
As a Medic, you'll be responsible for your squad's health (obviously). By default, you'll be equipped with the MP7, which will come in handy with the quite good hip fire ability and movement speed while you're dragging your fallen allies into cover. You'll be able to apply bandages twice as fast to your squad (and yourself), wheather your teammates are bleeding or even downed.

Class Weapons


Assault Rifles

SMGs
PDWs
Carbines
Pistols

Backpack
standard or heavy

Armor
Normal Armor by default

Light Armor
Ranger Armor
Heavy Armor

Additional equipment

+ Medic Kit

+ 16 additional bandages

You can hand bandages to your teammates by pressing X and recover their health by using your Medic Kit while holding the right mouse button to heal a nearby ally. Or holding the left to heal yourself. This Medic Kit is the only option to recover health on the battlefield and can be used infinitely. If you put the kit down, again with X your teammates can use it by themselves, but it will take them longer to do so. You can simply pick up the kit again, after they're done.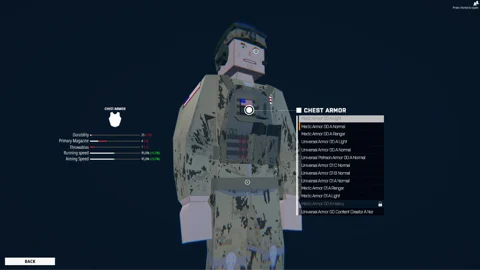 Engineer
If you're playing as Engineer, you're all about vehicles. Doesn't matter if it's about repairing or destroying them. Your Repair Tool can be swapped for any explosive if you're rather into destroying. Speaking of: the rockets you can use are quite handy for knocking down walls, taking the cover from your enemies. As an Engineer, you could choose to not wear armor at all, increasing your aiming speed and making the RPG even more deadly.

Class Weapons


Assault Rifles
SMGs
PDWs
Carbines
DMRs

Pistols

Backpack
light

standard
heavy

Armor
Normal Armor by default

Light Armor
Heavy Armor

Additional equipment

+ Repair Tool
+ RPG's, Anti Vehicle Grenades

When it comes to weapon selection, the Engineer class offers the most diverse options. However, it's worth noting that LMGs, Light Support Guns, and Sniper Rifles are not available. Despite this, your effectiveness on the battlefield is not solely dependent on vehicles. As for the RPG, it's not limited to HEAT rounds alone. You also have the option of fragmentation rockets, which have a larger splash radius but deal less damage and have limited target selection. When choosing your backpack, be aware that increasing the gadget capacity for the Repair Tool won't have any impact.
Recon
As the Recon you're the squad's overwatch. So of course you'll get the access to Sniper Rifles to take out your enemies from miles away while keeping yourself and your teammates safe. You'll deal more damage at extreme range – it's possible to kill with one shot to the body as long as the distance is over 800 meters. If you're closer to the enemy, you'll need to aim for a headshot, meaning a powerful pistol is very important for you as a Recon.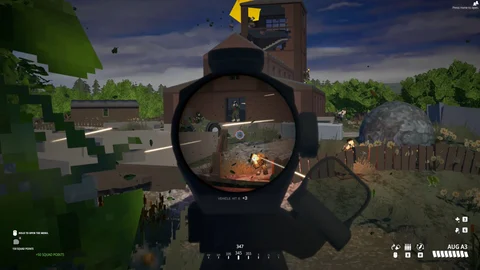 Class Weapons

Backpack
light
standard
heavy
big
Armor
Light Armor by default

Normal Armor
Ranger Armor


Additional equipment

+ Ari Drone

+ MDX-201
+ Grappling Hook

Unlocking the Air Drone provides you with an advantage by enhancing your ability to locate enemies. On the other hand, the MDX-201 replicates the scope glint effect typically associated with sniper rifles, adding a deceptive element to your gameplay and with the Grappling Hook you can reach higher ground with ease. However, it's important to note that despite the availability of three armor types, the inability to wear a helmet leaves you vulnerable, as counter snipers can easily eliminate you.
BattleBit proves that it doesn't always need an AAA to have a good time! In fact, AAA games are sometimes quite... special:
This article contains affiliate links which are marked with [shopping symbol]. These links can provide a small commission for us under certain conditions. This never affects the products price for you.