Calling all Mages, Rogues, and Warriors, the time has come to return to Thedas. The Dragon Age has been rekindled, and we're the only ones capable of stopping what evil forces lie beneath our feet. That's right, Dragon Age: Dreadwolf is being released by BioWare, and we've got the inside scoop on everything you need to know!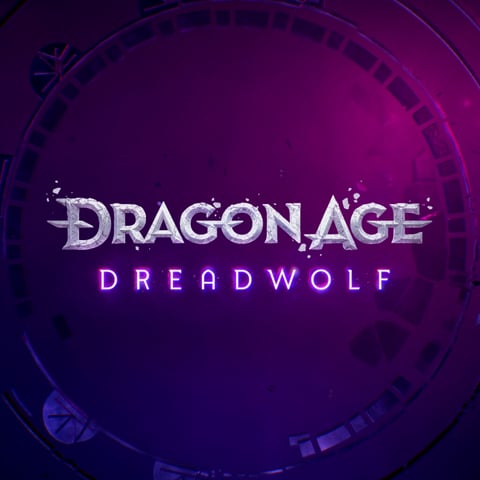 The 4th Dragon Age is coming, and darkness looms over the land. Do you have the strength to overcome evil forces that lay claim over Tevinter? We won't know until this upcoming RPG is released by BioWare.
BioWare has confirmed that Dragon Age: Dreadwolf is coming to next-generation consoles. Unfortunately, few details regarding this upcoming game have been revealed. All that's known is BioWare is currently half-way through the development cycle, with an anticipated release date for 2023.
It would be impossible for BioWare to develop the entirety of this RPG in 24 months. We're expecting that developers will require an additional 12 Months for completion. As such, this would place the targeted release date around 2023. But that timeframe could be increased with potential delays. Fortunately, we've got some more information on the release date below.
Is Dragon Age: Dreadwolf Coming Out In 2023?
BioWare's CFO announced that Dragon Age: Dreadwolf will launch after 2022, meaning that this upcoming game will be released sometime in 2023. Inside sources have suggested that BioWare will launch Dragon Age: Dreadwolf by April 2023.
General Manager Gary McKay confirmed that BioWare had completed their blueprint for Dragon Age: Dreadwolf in 2021. They've begun building out those ideas by designing the gameplay mechanics and environments that will be needed.
We've been promised that more information will be released on Dragon Age: Dreadwolf. We got the official reveal of the title on June 2, but we will still have to hold out a bit longer for more info on the upcoming game:
We suspect you have questions and they'll be answered in time. While the game won't be releasing this year, we're growing closer to that next adventure. Rest assured, Solas is placing his pieces on the board as we speak. That's all we have for now, but we hope knowing the official title has sparked some intrigue, as we'll be talking more about the game later this year!
Game Setting, Story, And Everything We Know About Dragon Age: Dreadwolf | All Leaks & Rumors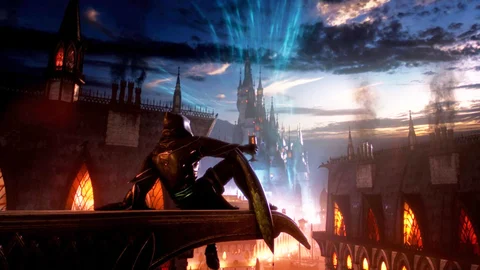 Dragon Age takes place within the fictional world of Thedas, and if you've played this game series before, you know that Thedas is broken up into multiple provinces like Orlais and Ferelden. However, BioWare hasn't allowed gamers to visit every province in this landscape. Certain areas like the Tevinter Imperium have been kept private, and for good reason. It's a mystical landscape that requires the greatest graphics imaginable, and with next-generation consoles like the Xbox Series X, those landscapes are possible.
We don't know much about Dragon Age: Dreadwolf yet. But BioWare have given us a small taste of the story in the game and what the titular Dreadwolf could be:
Solas, the Dread Wolf. Some say he might be an ancient elven god, but some say not. Others say a betrayer of his people…or a savior who now seeks to rescue them at the cost of your world. His motives are inscrutable and his methods sometimes questionable, earning him a reputation as something of a trickster deity—a player of dark and dangerous games.

Whether you're new to Dragon Age™ stories or you've experienced them all, using Solas's namesake no doubt suggests a spectrum of endless possibilities on where things may go. But at the core of this, like every past game, is you. If you're new to Dragon Age, you have no need to worry about not having met our antagonist just yet. He'll properly introduce himself when the time is right, but we did hint at his return when we announced #TheDreadWolfRises back in 2018.
Tevinter was revealed with the announcement trailer for Dragon Age: Dreadwolf. It was the biggest reveal from this trailer, as dedicated supporters of this franchise believed that they would never get to enter Tevinter. But things have changed, and everyone will be capable of exploring the mage province by 2023.

BioWare hinted at Tevinter on two separate occasions, with the first coming during Dragon Age Inquisition's final DLC. Everyone got their second look into Tevinter with the short-story named "Tevinter Nights". But there wasn't an official confirmation of this location until BioWare launched their historic novel named "BioWare: Stories and Secrets from 25 Years of Game Development". We would acquire the trailer shortly afterwards.
There shouldn't be any concerns regarding the development of Tevinter. BioWare has confirmed that the 4th Dragon Age is being developed by an updated team of veteran programmers from Baldur's Gate, Jade Empire, and Dragon Age 2. Even though Dragon Age 2 wasn't exactly up-to-par with a lot of things, Baldur's Gate and Jade Empire were, so no need to worry.
Unfortunately, few announcements have been issued regarding the storyline. We've managed to locate some information that suggests we'll be getting a new version of the Dragon Age saga. For instance, previous games focused on characters that started as inconsequential heroes, only to become powerful figures that dominated over the landscape.
Everything suggests this won't be happening again with the Dragon Age Dreadwolf. Instead, these characters start as nobodies. They'll slowly build themselves throughout the ranks until becoming known as the "Hero of Tevinter".
It's been speculated that Tevinter won't be the exclusive location we visit in Dragon Age: Dreadwolf. Inside sources have suggested there are multiple locations to visit within this upcoming sequel, with those locations including:
Antiva City
Nevarra Province
Rivain Province
The Deep Roads
These locations aren't confirmed for Dragon Age: Dreadwolf. However, everything shown from the announcement trailer indicates that we'll be allowed to explore these locations.
Will There Be Character Classes In Dragon Age: Dreadwolf?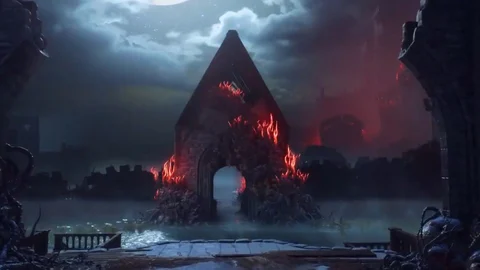 It's guaranteed that Dragon Age: Dreadwolf will maintain character classes. It's become a pillar of the franchise for over twelve years. But which character classes will be available? That's the real question everyone is asking. We're confident that you can expect the following classes to appear in Dragon Age: Dreadwolf.
Is Dragon Age: Dreadwolf Getting Released On The Xbox And PC?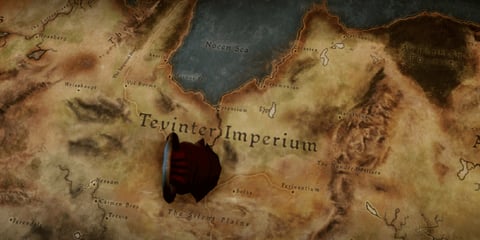 It's guaranteed that BioWare will release Dragon Age: Dreadwolf for Xbox, PlayStation, and PC. But don't expect last-generation consoles to be supported, as we've learned this upcoming game is exclusively meant for next-generation consoles. This means the Xbox Series X/S and PC will both be supported, with additional access available on the PlayStation 5.
Inside sources have suggested that Dragon Age: Dreadwolf will launch with three different editions, including the following:
Standard Edition
Special Edition
Premium Edition
Unfortunately, an assessment of these special editions hasn't been provided yet. BioWare has maintained secrecy with this game to avoid any leaks or rumors. Surprisingly, they've managed to accomplish this goal, as minimal information has been leaked on this upcoming RPG for the Xbox Series X and PS5.
How Much Does Dragon Age: Dreadwolf Cost?
Pricing details haven't been provided by BioWare. It could be months before anyone learns how much this upcoming game will be when launching. However, most gamers are assuming that Dragon Age: Dreadwolf will cost $90.00 in North America and €70.00 in Europe. But those pricing margins could be altered based on various circumstances. Therefore, we'll update you when any changes have been made towards the cost of Dragon Age: Dreadwolf.
Remember that purchasing the special or premium editions of this game will result in higher costs. You could be paying upwards of €100/$150 to acquire the bundled versions of Dragon Age: Dreadwolf.
Game Trailer
"I've faced tyrants and would-be gods. I've seen friends lose life & limb. There's always someone bent on breaking the world"

This is what we were told as the announcement trailer begins before the footage changes and starts showcasing various environments throughout Tevinter. We're greeted by a familiar face, as he traverses the capitol city.
Upon watching the announcement trailer, everyone could notice that Tevinter is lively & active. You could see a bustling landscape with medieval cyberpunk aesthetics. It's an interesting design that nobody was expecting. However, two years after launching the cinematic trailer, fans couldn't be more excited to explore Tevinter.
Game System Requirements
Nobody can provide an accurate description of game system requirements for Dragon Age: Dreadwolf, as the game is next-generation. This means superior graphic engines and game mechanics are needed to operate this upcoming game. Therefore, we'd recommend waiting until an official account of the system requirements are released by BioWare. This will allow everyone to determine what their computer needs in-terms of upgrades.