The Epic Games Summer Sale 2023 is here! It's quite obvious that they're trying to compete with another major platform, which also recently had a summer sale. But for us as consumers, it simply means we're getting more great deals on PC games, so who cares? You can find all the details below, including the start date and the exact start time of the Epic Games Summer Sale, as well as a list of the best games on offer.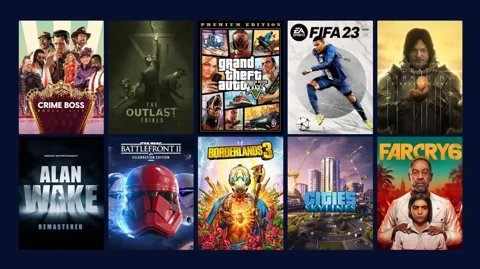 All the games you see above are on offer right now thanks to the Epic Summer Sale! If you aren't familiar with Epic, they're the publishers behind Fortnite, and they also have a retail platform for PC games that's very similar to Steam (every week they give away free games on the Epic Game Store, so you will want to install it even if you don't buy anything in the Summer Sale).
You can find all the details you need to know about the Epic Summer Sale below. We've included the start date and exact start time of the Epic Summer Sale, as well as our recommendation for the best deals.
Epic Summer Sale 2023: Start Date
The Epic Summer Sale began on Thursday, July 20, and will run until Thursday, August 3. Which means you basically have two weeks to decide whether you're going to bite the bullet and buy some of these great games. But before you spend all your cash, please bear in mind that Baldur's Gate 3 will be released during this time period as well, and all right-minded individuals will want to buy BG3 on release.
Epic Summer Sale Start Time
Here are the exact start times and end times of the Epic Summer Sale, provided in local times for each major region:
| | | |
| --- | --- | --- |
| Region | Local Start Time (Thursday, July 20) | Local End Time (Thursday, August 3) |
| U.S. West Coast | 8:00 am PT | 8:00 am PT |
| U.S. Central | 10:00 am CT | 10:00 am CT |
| U.S. East Coast | 11:00 am ET | 11:00 am ET |
| UK | 4:00 pm BST | 4:00 pm BST |
| Central Europe | 5:00 pm CEST | 5:00 pm CEST |
| Australia | 1:00 am AEST (Friday, July 21) | 1:00 am AEST (Friday, August 4) |
Okay, so now you know exactly how long you have left to enjoy the Epic Summer Sale, here are our favorite deals.
Epic Summer Sale 2023: Best Deals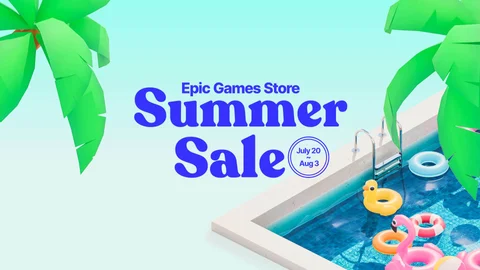 These are our recommendations for the best games available in the Epic Summer Sale, arranged by most enticing:
1. Red Dead Redemption 2 (-67%/ $19.79 Currently)
We don't need to explain this one; many people would describe it as the best RPG ever produced.
2. FIFA 23 (-75% / $17.49 Currently)
It's easy to hate on FIFA, but there's also a reason why it remains so ridiculously popular. This is a great game to have even if you hate FUT and want to just chill on Pro Clubs all day.
3. Alan Wake Remastered (-60% / $11.99)
It could still be cheaper, in all honesty. However, this game is going to give you some of the best writing you'll have ever experienced in a video game.
4. Far Cry 6 (-75% / $14.99)
75% of for such a recent game is crazy. Look, Far Cry 6 wasn't the best game in the world, but for this price it can absolutely be justified.
5. Star Wars Battlefront II: Celebration Edition (-75% / $9.99)
There are people on the servers! Seriously, most people think this game died, but it's actually improved a ton since release.
6. Grand Theft Auto V: Premium Edition (-50% / $14.99)
Does not require explanation. This game could compete for best made game of all time, so $15 is a steal.
7. Ghost Recon Wildlands (-80% / $9.99)
If you want the tacti-cool flavor of a mil-sim game but with a lot more fun - buy Ghost Recon Wildlands. The multiplayer servers are dead, but mp always felt tacked onto anyway, so that's a non-issue.
8. For Honor (-85% / $4.49)
For Honor probably has some of the best sword-fighting mechanics we've ever seen in a video game. There aren't many modes, but we think almost anyone who has ever wanted to be a Viking, a Samurai, or a Knight will get five dollars worth of value out of this game.

9. Death Stranding (-50% / $19.99)
This could be a risk, and we can easily imagine some of you hating this game. But we can also imagine many others of you absolutely adoring this title. If you think you can embrace the art style and lonely atmosphere, go for it.

10. Cities: Skylines (-70% / $8.99)
It's difficult to recommend this game with a new one coming so soon, but it can offer literally hundreds of hours of fun. So we had to include it while it's so cheap.
And there you have it, everything you could ever need to know about the Epic Summer Sale. Will you be buying many games, or are you still doing new playthroughs of2023's Game of the Year?
There's a few TikTokers who'll soon be rich enough to buy every game in the Summer Sale thanks to this awful trend...
This article contains affiliate links which are marked with [shopping symbol]. These links can provide a small commission for us under certain conditions. This never affects the products price for you.