Final Fantasy 16 will, predictably, be a massive game, but how much time can players expect to sink into it?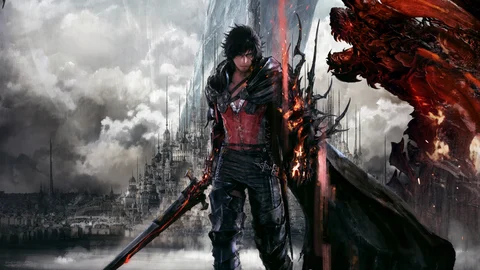 Final Fantasy is a video game franchise known for extremely long and grueling campaigns. While these campaigns are often enjoyable all the way until the end credits, players are always curious how long it will take them to fully complete a Final Fantasy title.
With Final Fantasy 16 coming up in the next couple of months, players are once again curious about how much time they can expect to put into the new title. While the answer will differ depending on every individual player's play style and skill, there is a general answer that will apply to most fans.
Final Fantasy 16 PC: Producer Confused Why Fans Expect A Port – After Square Enix Announced One
Final Fantasy 16 Playtime: How Long Will It Take To Complete The Game?
This answer comes from Square Enix director, Hiroshi Takai. The director spoke on the game's length in an interview with Everyeye back in November of 2022. According to Takai, players can expect the main story of Final Fantasy 16 to take roughly 35-40 hours to complete. This is quite beefy for a single-player campaign, but still doesn't top the likes of Elden Ring or other recent RPGs.
FF16 Director Takai says in an interview with Italian gaming site EveryEye that the main story for FF16 will take about 35-40 hours to complete.

If you clear all side quests and optional content, the overall playtime will be around 70+ hours or so.

NG+ has stronger enemies too! pic.twitter.com/t72JQtfV5g

— odoriAudrey (@aitaikimochi) November 4, 2022
Takai went on to say that a full completionist run of Final Fantasy 16 will likely require close to 70 hours to complete. A completionist run is essentially finishing 100% of the game, which means finding all of the collectibles, completing every main and side quest, seeing every ending, and acquiring all of the achievements.
For players that like to finish games with a mixture of the main story and completionist runs, you can expect to spend around 50 hours in Final Fantasy 16. This would involve completing the main story, but also taking on side quests, finding collectibles, and exploring most of the map. Compared to other recent Square Enix titles that have recently been released, like Forspoken, it's nice to hear that players will be getting their money's worth when it comes to the playtime in Final Fantasy 16.