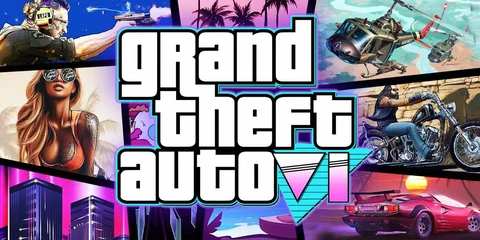 A GTA 6 Soundtrack Supervisor tagged Rockstar in his Miami-based Instagram story. This aligns perfectly with what we've heard from leaks about the next GTA location, although this is the first time it's come from someone working at Rockstar.
If someone asked a year ago where the next Grand Theft Auto would be set, they would've received answers as wide-ranging as Tokyo and London. Such is the rumor mill surrounding this beloved franchise. But now, after a few separate leaks and this mishap, we can confirm that the next GTA will follow in the footsteps of GTA Vice City, that is to say, GTA 6 will be set in Miami.
So What Was Leaked About The GTA 6 Location?
Rockstar Games' soundtrack supervisor recently shared a photo of Miami in his Instagram story and tagged the company in the story. Now, perhaps a lower-level employee would have gotten away with it, but clearly, some folks at Rockstar haven't realized the level of surveillance they're under from die-hard GTA fans. Anyhow, here's the story, or the part of it which mentions Miami: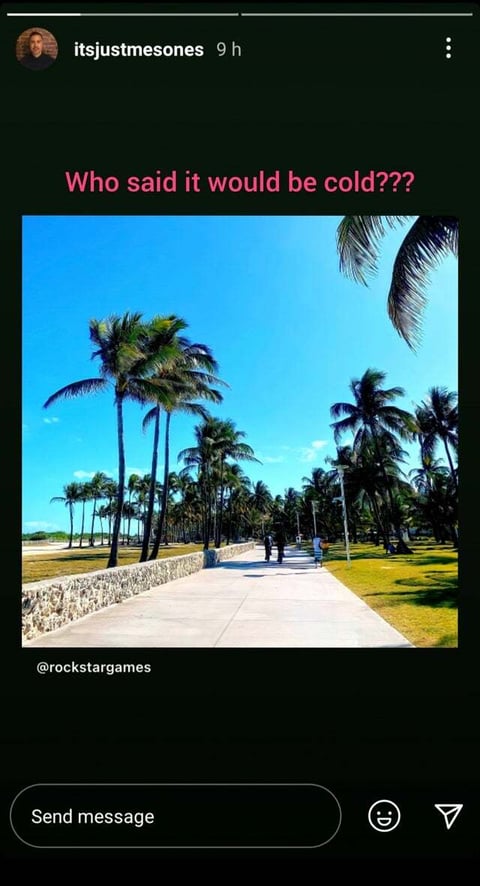 Despite the franchise having already gone to Miami, it's a great setting that should offer a strong foundation for the next GTA to be built upon.
Like keeping up to speed with all things GTA? So do we, here are a few recent stories in case you missed anything:
Does That Mean GTA 6 Will Be A Vice City Remake?
No, thankfully not, this is going to be set in the present day instead. This has been confirmed by the leaked cover art of GTA 6, which shows a man using a jetpack. The art already suggested Miami as a location, but this Instagram story seems to have confirmed that.
Are you happy with Miami, or would you rather be somewhere else? Let us know on Facebook or Twitter, and don't forget - you should consider joining MyEarlyGame for loads of great giveaways, exclusive tourneys, and a customizable home page.