There is no end to the news about series adaptations of well-known video games. This time, it's Mass Effect, where something has been going on behind the scenes for a while. The Witcher actor Henry Cavill revealed more about it.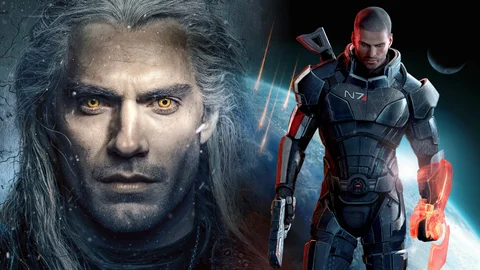 [Update, December 14, 2021]
We would like to say a big thank you to our friends over at GamesRadar for gracing us with a Henry Cavill interview that made us want Henry Cavill to be Commander Shepard ten times more. The folks over at GamesRadar popped the question of whether Cavill would even be interested in starring in a Mass Effect show, and this is what he had to say:

Very much so, yeah, all depending on how they're executing it. The world of adaptation can be heavy or light. When I like a product, I prefer the adaptation to be less changed from the source, so it all depends.
Keep in mind that Henry Cavill has played the Mass Effect series, so him saying it depends on how they're executing it makes sense from a fan's perspective. Doubt they'd mess that up though if they could have Henry Cavill for it.
[Update, November 24, 2021]
It is finally time to update this article again, because we might be way closer to a Mass Effect show than we originally thought we were. Jennifer Salke, the head of Amazon Studios, recently did an interview with Deadline, where she said this:
One of the company's newest hopefuls in the arena is Mass Effect. Amazon Studios is nearing a deal to develop a series based on the best-selling sci-fi video game franchise from Electronic Arts.
Now, read that again. Amazon Studios is "nearing a deal" for a Mass Effect show. If this turns out to be true, then the picture with Henry Cavill holding up a script filled with Mass Effect lore can't be a coincidence, right? This was probably a very early-stages script... or am I just too hopeful right now? I don't know, but Amazon has been working on a lot of top-tier originals lately, the latest being The Wheel of Time.
Will we truly see Henry Cavill as Commander Shepard? We'll let you know if we know something more on it.
[Original Article]
Did I hear right? A Mass Effect series with Henry Cavill? Absolutely right. At least if you go by an Instagram picture that the actor recently posted.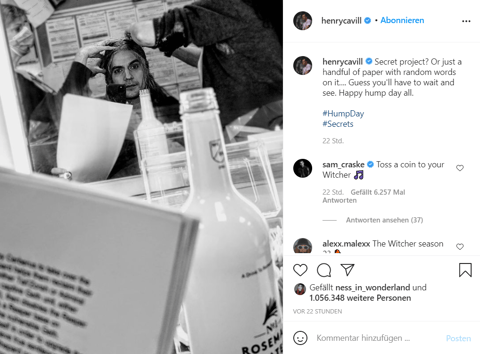 In the picture, you can clearly see Henry Cavill sitting in makeup, apparently on the set of the new season of the Witcher series but what is that in his hand? Secrets from the Witcher school Caer Morhen? A shopping list? Or a script for a secret new project?
Cavill is playing with his fans' expectations, but he didn't count on their creativity (or maybe he did). Using a program, they were able to figure out that the text was pulled from the Wikipedia entry for Mass Effect! Is someone secretly learning about the franchise to star in a Mass Effect series?
It is now well known that Henry Cavill is a gamer. His role as the Witcher Geralt in the Netflix series convinced even the last skeptic. It was even funnier when Cavill got "accidentally injured" when Cyberpunk 2077 was released. What a coincidence! The question at hand is - will we soon see Cavill in the role of Commander Shepard?

The rights to Mass Effect adaptations have been with Legendary and Warner Bros. since 2010, but they haven't done much with them so far. Could that change soon? We're excited and really hope Cavill is on board the hype train!