Honkai Star Rail has already a pretty good line up of fun and exciting characters for players to obtain through the gatcha system. And since HoYoverse isn't good at keeping secrets, a bunch of unreleased content and characters are already leaked!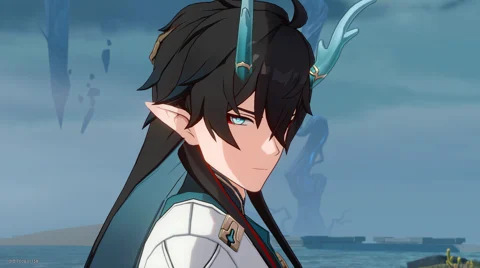 Looking at so many new and upcoming characters in Honkai Star Rail, can be quite overwhelming, since they all seem incredibly powerful and look so damn cool! It is definitely a struggle to decide which ones to get in the long run.
However, by now, every player has probably made up their mind and found their absolute favorite unit to spend their Stellar Jades on in the near or far future. (Mine is most definitely Jingliu!)
But what does the community really long for, if they could decide on the next new 5-Star?

Honkai Star Rail: The Community's Most Anticipated Character

If you want to know what the Honkai Star Rail player base really thinks about the game, there is just one place to go in order to find a true answer: Reddit, obviously!
Reddit is one of the most lawless places regarding gaming opinions, where you can find brutally honest reviews about every games' deepest depths. Especially on a platform like this, a gatcha game like Honkai Star Rail is one, to causes several heated discussions.
One rather interesting post, appeared just around a day ago on August 2. It is about players wishes on a new character which should make it into the game. The only condition is, this imaginary character has to be part of the game, or its lore already!
Who is your most anticipated character including those we only know from LC art or lore?
by u/SolidusAbe in HonkaiStarRail
And to be honest, I thought the overall opinion on that topic would be quite clear. So as I was on my way to the comment section of this post, I was more than convinced to see a bunch of "Kafka" down there.
However, the most upvoted comment surprised me quite a lot:
Comment
by u/_Judy_ from discussion Who is your most anticipated character including those we only know from LC art or lore?
in HonkaiStarRail
It goes without saying, that this would be such a cool character idea, especially, since Herta is one of the most story relevant units throughout the entire game's story so far.
Madam Herta – The 83rd Member Of The Genius Society
The Herta we got to know during the games' beginning, isn't really her "final form".
She even told us in the very beginning, that the appearance she uses, while speaking to us, is just a puppet which is supposed to represent her younger self.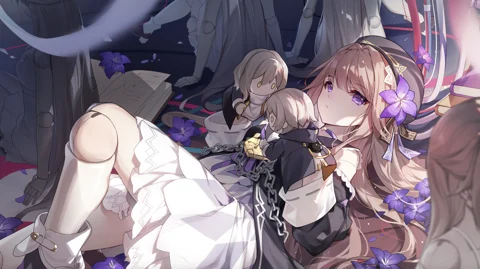 Knowing, that Herta is part of the Genius Society, does make it quite obvious, that she can't be the child her puppet shows her to be. Others describe her as:
"Member 83 of the Genius Society. The real master of the space station. An incredibly intelligent yet unsympathetic scientist."
As the human with the highest IQ on the planet, she only does what she's interested in, dropping projects the moment she loses interest, which led to numerous projects which been put on hold since … forever?
Even if all this doesn't exactly scream for a friendly new character, it could well establish the cornerstone of the "true" Herta! It might be possible, that her true form even belongs to an entirely different path or element, since Herta herself is always referring to her puppet when talking about her!
Personally, I would be super excited about a 5-Star Herta, since I already really love her current version. There is so much potential in a character like this and especially since HoYoverse already put so much thought into her character and traits, they could very well show us the real Herta one day as well!
This article contains affiliate links which are marked with [shopping symbol]. These links can provide a small commission for us under certain conditions. This never affects the products price for you.