We've seen a slew of anime-inspired games coming out recently, but most of them are not really worth your time. Just a handful of titles have managed to take it to the next level and actually give players an authentic anime gaming experience.
Are you an anime fan looking to experience your passion in a game? Or perhaps are you a gamer thinking of joining the Dark Side? No matter what brings you here, you've come to the right place.
The games we got for you here will give you much more than what you're looking for. These are the hottest anime-inspired games right now, and they are not just limited to anime fans only.
So, without any further ado, let's get right into it.
Persona 5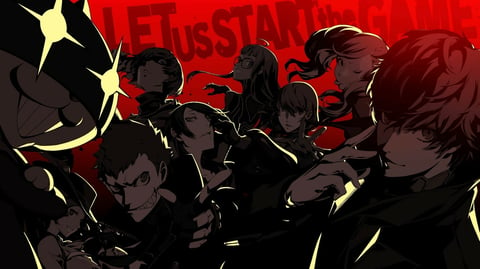 First on our list is one of the most popular Japanese RPG ever, Persona 5. The Persona franchise has always been super unique and addictive, giving the players an otherworldly experience. Persona 5 so far is the best game in the series, more polished and packed with a variety of features to check out.
Like other games, Persona 5 also has a new main character, Joker, your average high school student possessing extraordinary powers that allow him to have multiple personas compared to his friends, who can only have one persona. Along with his friends, Joker seeks out the corrupted hearts and cleanses them of the evilness lurking within by taking the treasure.
However, combat isn't the only thing the game has to offer. In Persona 5, you engage in several social activities like part-time jobs, studying at a café, eating, and even playing video games. So meta. The game will keep you busy for a few months, and If this wasn't enough to catch your interest, there's one last thing; Persona 5 also has its own anime. Are you convinced now?

Genshin Impact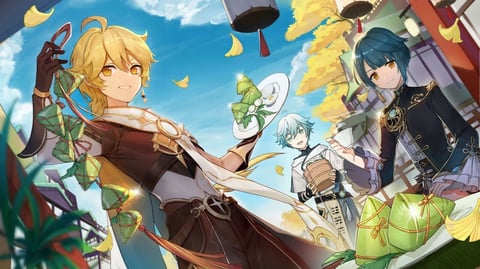 Next on our list is a title that came out just a few months ago, Genshin Impact. Genshin is probably one of the most hyped games in the gaming community now. The free-to-play action role-playing game has drawn inspiration from different games and cultures but is inspired mainly by Breath of the Wild and anime.
The open world will pull you in every direction, from climbing mountains to flying around and even cooking; you'll never run out of options in Genshin Impact.
The popular RPG contains everything you may want from an anime video game: beautiful waifus, a great story, striking visuals, co-op, and crossplay. You get to make your own team, filled with fantastic waifus and husbandos, each having unique abilities of their own.
Since Genshin is a gacha game, so you'll have to roll quite a few times to get the characters you want, which can be off-putting for some people. You can buy your desired Genshin account from Eldorado and save your time and money from having to re-roll multiple times. Nevertheless, you will witness the real anime experience in the form of Genshin Impact. Exciting, right? The game is free-to-play, so go check it out right now!
Fire Emblem: Three Houses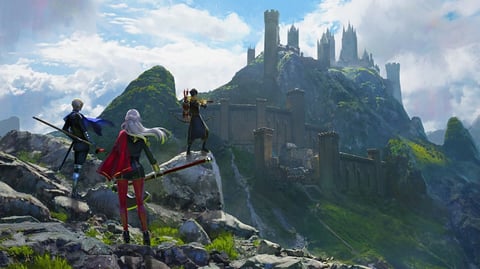 Nintendo has been releasing Fire Emblem games for the past three decades now, and every single one of them is incredibly addictive. The Fire Emblem franchise has remained a sort of a hidden gem with a rather small fanbase. This change with the release of Fire Emblem: Three Houses which really launched the game series into the mainstream. FE3H mashes up elements from Persona 5, Harry Potter, and anime, making it one of the best RPGs on the Nintendo Switch.

The strategy game has taken a different turn with three houses by introducing unique features and giving players the freedom to do much more than just combat. The game offers a unique concept, allowing the players to teach students at an academy, raise their skills, perform different activities, and even marry them later on. That's not all; the cut-scenes make you feel as if you're watching anime, not to mention how one of the house captains, Dimitri Alexandre Blaiddyd, looks quite similar to someone we know (Hint: He's a close friend of Yukihira Soma). Overall, FE3H is the type of game that you can repeatedly play without getting bored.
Dragon Ball: Xenoverse 2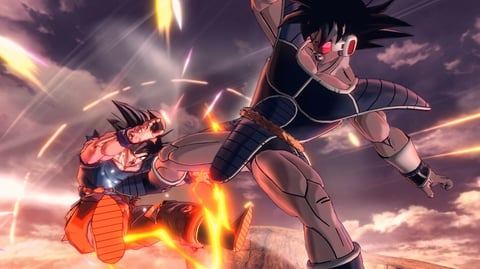 Dragon Ball is the anime that will never die out, and almost everyone knows about it. Those who've watched the anime will dive right into Dragon Ball: Xenoverse 2 without any single thought. However, for people who haven't watch it yet, don't worry about finding the game limited to only DBZ fans. The ambitious MMO will fill you in about the storyline of DBZ, along with other fan-service stories that don't stray further away from the concept.
Playing this game is like killing two birds with one stone; You get to dive into the DBZ universe and the games as well. Undeniably, there is no better way to understand and feel the thrill that DBZ offers without playing Xenoverse 2. You get to create your own character and decide the race as well. So, you know what that means? You can be a Saiyan, Frieza, Namekian, Majin, and a human too. You can customize your character to your heart's content and put your combat skills to the test by fighting enemies and against other players as well. Furthermore, Xenoverse 2 is constantly getting updated and new DLCs as well, so you won't have to worry about running out of content for months.
Ni no Kuni: Wrath of The White Witch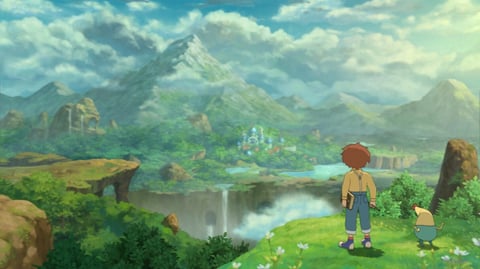 Aren't Studio Ghibli movies breathtakingly beautiful? Studio Ghibli has us all awe-struck with its beauty, from the soulful music to the striking visuals and the emotional storyline. Imagine starting your own journey in a game that bleeds Studio Ghibli. How crazy would that be?
Ni no Kuni is the game we've all been dreaming about for years. Whether you're an anime fan or a gamer, you will absolutely fall in love with this game. Ni no Kuni revolves around Oliver, who embarks on an adventure to bring back his mother after an awful incident. During the adventure, you get to travel across a beautiful fantasy world, fighting and taming beasts. The RPG game, with its otherworldly music and emotional storytelling, will take you on an exciting ride, leaving you entranced for the next few days to come. Ni no Kuni is a must-play game and should not be overlooked.
That's it for our list. Did you find your game, or did we miss something? Let us know on Facebook or Twitter or join the convo in our brand-new EarlyGame Discord server.
For more gaming news, tips, and whatnot, stay tuned to EarlyGame.

OTHER STUFF YOU MIGHT DIG:

Want to only see the video game news you're most interested in? Want to personalize your gaming news feed? Then check out our brand-new MyEarlyGame! Sign up for a free EarlyGame account now!