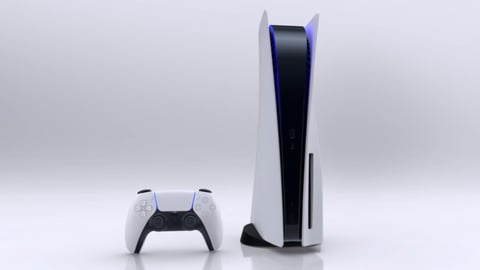 So you got yourself a PS4 and now a new PS5 (lucky you!), but still haven't finished the playthrough of your favorite PS4 game. What do you do? Well, no worries because today we have 4 different ways to transfer your PS4 save files to your PS5.
With this easy guide, you can continue playing your current save file of Hello Kitty Island Adventure in no time! Safely transfer your games and save data from your PS4 to your PS5 with one of these 4 methods. Okay, we actually don't know if Hello Kitty Island Adventure is available for PS5, but feel free to check and let us know.

1) Connect the PS5 and the PS4 to the same network

Make sure both your PS5 and PS4 are connected to the same network via Wi-Fi or a physical Ethernet cable.
Turn on your PS4 and PS5 consoles and connect them.
Update any firmware.
On the PS5 console, navigate to Settings > System > System Software > Data Transfer > Continue.
Select the PS4 you want to transfer data from.
When the PS5 console displays "Prepare for Data Transfer", make sure to press and hold the power button on your PS4 until you hear a beep.
Now on the PS5 console, select the data you want to transfer.
Select Start Transfer.
The PS5 console will automatically restart in a moment.
Once the restart has completed, you can now use your PS5 console with the data transferred from your PS4 console.
2) PS4 to PS5 Data Transfer via an External Hard Drive
Connect the external Hard Drive to your PS4 console and transfer all data to the External Hard Drive (PS4 game installs and PS4 save data)
Turn off your PS4.
Disconnect the external Hard Drive from your PS4 console.
Connect the external HDD to your PS5 console.
Turn on your PS5 console.
Wait for 5 to 10 minutes as the PS5 console needs to read the external drive before proceeding.
On the PS5 console, navigate to Settings > Storage > Extended Storage.
Go into Games and Apps.
You'll see all the PS4 game installs.
Press the circle button on the DualSense wireless controller.
Go to Saved Data.
You will see your PS4 saved data
3) Using a USB Stick
Obtain a USB drive big enough for all of your PS4 Data.
Insert the USB drive into the USB port on the back of your PS4.
Go to Settings > Application Saved Data Management > Saved Data In-System Storage.
Go into Copy to USB Storage Device.
Select the save files you want to copy.
Wait until the copy finishes before removing your USB stick
Insert the USB stick into the rear of the PS5's USB port.
On the PS5, go to Settings > Saved Data and Game/App Settings > Saved Data (PS4).
Go into USB Drive > Copy to Console Storage
Select the PS4 games you want.
Finalize copy.
The file transfer will begin, wait until the transfer is finished before removing the USB from your PS5
Seven PS Plus Collection Games You Must Play on PS5!
View gallery
4)Transferring your PS4 Save Data to PS5 Via PS Plus Cloud
Subscribe to PlayStation Plus.
Make sure that your PS4 has uploaded all saved data you want to move to your PS5.
To do this, press the Options button on the installed game that you want to move.
Go to upload/download data.
Go into upload data and select the save data you want to upload to the cloud.
Press the X button to upload the chosen data.
Do this for each game you wish to move.
Turn on your PS5 console.
Log in to your PSN account you used on your PS4 console.
On the PS5 console, go to Settings > Saved Data and Game/App Settings > Saved Data (PS4).
Go into Cloud Storage > Download to Console Storage.
Select the PS4 games that you would like to download save data for.
Hit Download.
This tech support moment was brought to by EarlyGame your source for next-gen gaming news and games! Any problems with your PS5 let us know on Twitter, Facebook or Instagram.