The Smash World Tour was gearing up to celebrate its finals for both Ultimate and Melee in December, however, Nintendo has ordered them to shut down after failing to obtain a license.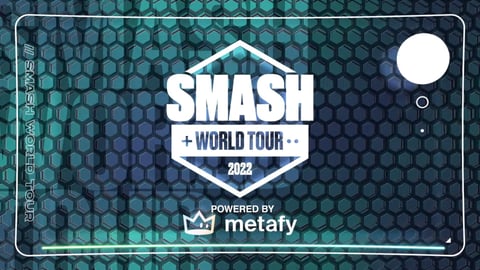 In typical Nintendo fashion, after months of ghosting and putting the Smash World Tour organizers on the back burner, they have decided to pull the rug from under their feet, forcing them to shut down the SWT finals just weeks before they were set to be held on December 9.
The decision came as an absolute shock to everyone involved, from fans to qualified players, even organizers themselves, and could potentially be a turning point for the worse in the Smash competitive scene.
Via social media, the Smash World Tour Twitter account shared a detailed Medium post explaining why Nintendo had come to such an abrupt decision, referencing the attitude of Panda CEO Alan Bunney as a major cause of disruption these past few months within the Smash scene.
The upcoming Smash World Tour Championships and the entirety of the 2023 Smash World Tour must be cancelled.

Full Story: https://t.co/3ro3q7rr4h pic.twitter.com/Gcgcgakdvp

— Smash World Tour 2022 (@SmashWorldTour) November 29, 2022
If you're out of the loop, esports organization Panda announced they've reached an agreement with Nintendo to develop the first officially licensed Smash Ultimate and Melee circuit starting in 2022. Months of radio silence went by and the Panda Cup surged seemingly out of the blue, with its first event being CEO 2022. The event is mostly tailored to FGC with Smash feeling like a side-event, which begged the question of Panda Cup could garner the same amount of prestige SWT, which started in 2021, had already accumulated by this point.
"We quickly found that many organizers were concerned about joining up in 2022. They told us that they had been told by Alan, the CEO and co-founder of Panda, that we were going to get shut down and were not coming back in 2022," the Medium post reads.

The post goes on to describe that Nintendo reassured the SWT organizers that despite operating without a "license" they wouldn't be subject to any shutdowns, as both circuits can co-exist, and that actions from Panda's CEO did not represent their beliefs.
Unfortunately, the attempts from Panda to undermine the Smash World Tour did not stop, as the CEO continued to tell organizers we were definitely not coming back in 2022, and if we did, we'd get shut down shortly after announcement.
Despite early conversations going smoothly, Nintendo slowly but surely cut all ties with Smash World Tour, going months without replying back to the organizers regarding legitimate and pressing matters about SWT's organization.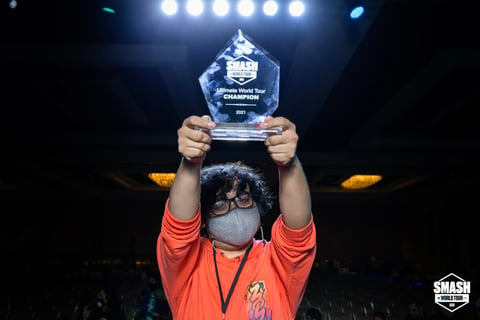 During this process of being ghosted by Nintendo, the Panda CEO went "recruiting" for its circuit, allegedly threatening event organizers that had already made deals with the SWT people to try and make their tournaments part of the Panda Cup exclusively.
The CEO continued to tell organizers we would be getting shut down shortly, and also added that any events that participated in the Panda Cup would not be allowed to be on the Smash World Tour. This exclusivity surprised us, not only because of our Nintendo conversations regarding 'co-existing', but also because we were not exclusive, and even back in January, we told organizers that they could be on both with zero issues from us.
In a demonstration that rules only apply to a select few, once it was clear Panda Cup was failing to attract the interest of many staple tournaments within the community, Nintendo decided to officially confirm that events could be part of the Panda Cup and SWT at the same time, granting those tournaments that were only part of the latter licenses to join the former. "This caught us by surprise because we were repeatedly told by Nintendo that this was not possible."
BeyondTheSummit staff corroborated the Medium post, basically stating that the Panda CEO was trying to coerce BTS into joining the Panda Cup, making the Summit events, the most prestigious invitational tournament in the entire Smash community, a part of it.
Alan spent several months basically running a protection racket telling TOs including BTS "it'd be a shame if your event got shutdown for being unlicensed" in an effort to scare them into signing onto the Cup.

BTS will absolutely never participate in a circuit led by Alan. https://t.co/8NyqobpHkT

— LD (@LDeeep) November 29, 2022
The final nail in the coffin happened on November 23, when Nintendo representatives told the Smash World Tour organizers they couldn't operate without a license and that they will not be granting them one, thus, giving them no choice but to cancel the SWT entirely.
We asked if we could continue running the Championships and the Tour next year without a license, and shift our focus to working with them in 2024. We alluded to how the last year functioned in that capacity, with a mutual understanding that we would not get shut down and focus on the future. We were told directly that those times were now over.
A second document regarding VideoGameBootCamp (VGBC), the group of organizers behind the Smash World Tour was also shared online, confirming more tournaments including the highly anticipated Glitch: Duel of Fates, and Double Down 2023 will also be cancelled.
While we have no confirmation, several key figures in the Smash community including William "Leffen" Hjelte revealed Panda made players that qualified for the Panda Cup finals sign a contract that would prevent them from dropping out of the tournament. It'll remain to be seen what will happen when the event takes place on December 16.
EarlyGame has reached out to Dr. Alan Bunney for comment but has yet to receive a response.