Naked Rain is working on a new game. Project Mugen is an urban open world RPG like GTA. Here you will find more information about the game and a possible official announcement.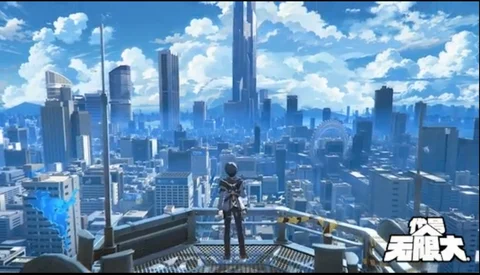 Imagine a game like GTA, where you can drive around with cars and motorbikes to explore an open world, mixed with an anime art style. Something like this is Project: Mugen, a game announced by the Chinese publisher NetEase.
The publisher is currently expanding, buying game studios all around the globe. Some of the studios already have games that are ready to be shown and announced to the public.
One of these studios is Naked Rain. The developer already mentioned that they are working on an open-world game that takes place in an urban cityscape, Project: Mugen. They also tweeted that there are more information coming in August.

To be more specific, they tweeted the date August 24 what let us believe to hear more about the game at the Gamescom. The convention is taking place from August 23- August 27 in Cologne, Germany and is one of the biggest fairs for the gaming market.
What We Already Know About Project: Mugen
Project: Mugen is an urban open world RPG and will be launched for PlayStation5, PC, iOS and Android. From a video clip on Twitter, we know that you will be able to drive around with cars, motorcycles and other vehicles like in GTA. You can even travel by train. There were also some action elements shown, as we saw a fighting scene on a rooftop. The two fighters battled with weapons that seemed like modern chain weapons, similar to Yo-yos. The city is looking a very modern with loads of Skyscrapers and glass fronts. But instead of describing, have a look for yourself.
Project Mugen from NetEase Games!

'Urban open-world RPG' for PS5, PC, iOS, and Android!

Could this be anime GTA? 👀pic.twitter.com/GQsc8d2SMK

— Genki✨ (@Genki_JPN) August 20, 2023
To conclude, we are looking forward to an anime GTA and will keep you updated when we know more about the game.