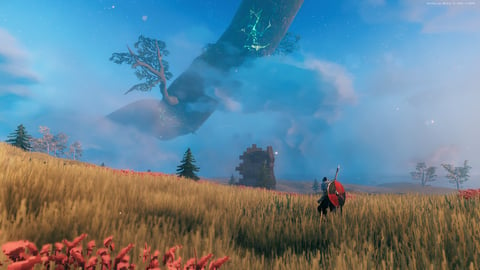 Valheim, the survival game, has become a hit already, despite only being Early Access. Want to know the minimum system requirements and whether or not it has multiplayer? Find out right here, right now.
An Early Access game that blows up like this surely is something to be curious about.
Valheim, the game that is in everyone's mouths right now and that might just replace Fortnite once it's fully released, is already a hit. And with so many people talking about it, your curiosity got the best of you as well right? What is Valheim? Is it good? Should I play it? Can I even play it? What are the minimum requirements for PC? Is Valheim multiplayer? We have all the answers.
Valheim is a survival game, where you find yourself in the world of Viking mythology… with nothing but rags and no weapon. You can battle and build your way forward to become the biggest, beefiest Viking out there and who knows… you might just find Odin on your way there.
But now you're probably wondering: hey, you mentioned Fortnite… Fortnite is multiplayer, so no, it'll never be replaced by Valheim. Weeeeell…
Is Valheim Single Player?
Yes and no. The game is PvE. You can either play the game solo or have a party with up to ten players. Become the big, bad Viking slaying everything and everyone in its way, or form a party of Vikings to go on raids with and do the exact same thing.
Wow… Valhalla meets Fortnite. Interesting.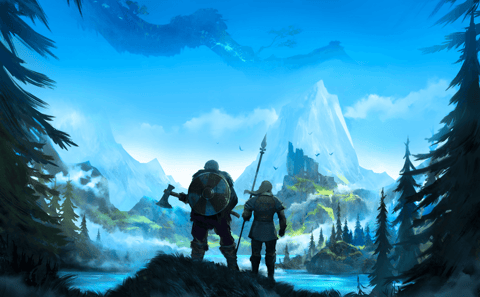 Valheim: System Requirements
First and foremost, we already mentioned that Valheim is Early Access, which is a Steam feature. Hence, this is a PC only game for now.
The system requirements are:
Requires a 64-bit processor and operating system

OS: Windows 7 or later

Processor: 2.6 GHz Dual Core or similar

Memory: 4 GB RAM

Graphics: GeForce GTX 500 series or similar

DirectX: Version 11

Storage: 1 GB available space
So, why don't you try out Valheim and see whether or not you can finally kick Fortnite into the trash?
MyEarlyGame, however, isn't trash at all. Because EarlyGame stands for quality. And if you want to make sure of that yourself, sign up today and immediately be a part of any and all future giveaways that we host!