After a weak initial reveal, XDefiant is starting to garner interest. Thanks to a loosened NDA, playtesters of the game are now able to reveal that it's actually pretty fun.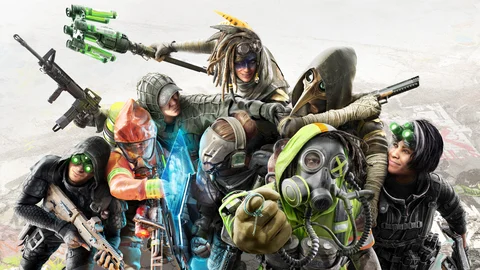 When XDefiant was first announced the reaction was largely one of confusion and doubt. It was difficult to know exactly what they were trying to do with this game, and why they were blending together the various Tom Clancy universes. But, a recent playtest has ignited new hope for XDefiant.
XDefiant Playtesters Claim The Game Is Actually Quite Good
An XDefiant playtest began on Thursday, February 16, and according to the majority of those playing, it's a really fun game. The NDA was loosened since the last "Insider Session", such that playtesters can share their thoughts on the game (provided they aren't too specific).
Here is an example of the kind of feedback we were seeing:
I am now officially a fan of XDefiant...

This is genuinely a fun shooter so far. A 6v6 classic sandbox with lots of toys to play with.

The game is coming at an opportune time with many... other games - abandoning classic 6v6 multiplayer.

— ProReborn (@ProRebornYT) February 17, 2023
If you haven't played XDefiant yourself yet, it's an arena shooter with a competitive focus. But unlike most other competitive shooters like CS:GO, Valorant and Siege, XDefiant features respawn modes and a very high TTK. There's also a hero system, but it's fairly minimal compared to something like Overwatch. The game most playtesters have been comparing it to is Black Ops 4.
If this sounds like your thing, here's a link to sign up for future play-testing of XDefiant. They do these "Insider Sessions" quite frequently, so you won't have too wait long (although currently the game is only available on next-gen and PC).
What do you think about XDefiant so far? Will it be enough to save Ubisoft from their current crisis?
If nothing else, XDefiant should be able to clear this bar: