Zelda: Tears of the Kingdom has done what only 5 other games have achieved in 30 years of video game history. A top scoring game in a top scoring franchise!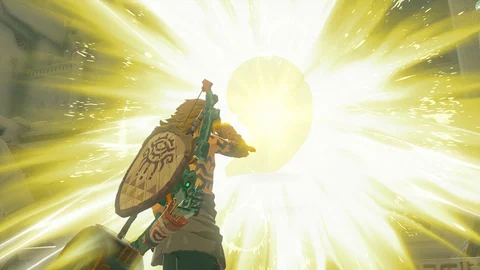 Zelda: Tears of the Kingdom was the most anticipated game of this year, and we have no doubt, that it is going to make game of the year as well. The "Breath of the Wild" sequel received top marks in the reviews of renowned critics. But now this uprising game has done, what only 5 other games ever achieved in 30 years of gaming history.
Zelda Tears of the Kingdom Interactive Map: All Shrines, Towers, Caves & More
Zelda: Tears of the Kingdom Top Scores In Famitsu And Edge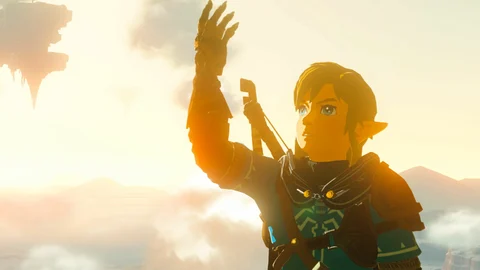 Did you know that you can get a new design for your paraglider, by scanning the Link's new Zelda: Tears of the Kingdom amiibo figure on your Nintendo Switch?
Famitsu and Edge are two of the most popular gaming magazines for their game reviews. The Japanese magazine series Famitsu has been around for 36 years and has gained a lot of importance in the video game world during that time. Famitsu's game reviews are quite relevant in the industrie, and to achieve the full score of 40/40 requires high standards. Now, Tears of the Kingdom is the 28th game to ever reach that goal, but that is not all.
Not only did they reach Famitsu's full 40/40, but also the top score in the UK-based Edge magazine. Both magazines have a very high value in the gaming industry, and therefore a perfect score in both magazines is something exceptional that only a handful of games have achieved so far.
These top tier games that made it, are Zelda: Ocarina of Time, Bayonetta, The Legend of Zelda: Skyward Sword, Grand Theft Auto V, Zelda: Breath of the Wild and now officially adding to that list: Zelda: Tears of the Kingdom.
I find it particularly impressive that four of these big six, are Zelda games. What can I say, it's simply the best franchise.
If you need a refresher, we can tell you all about Breath of the Wild's story in only 174 seconds.
This article contains affiliate links which are marked with [shopping symbol]. These links can provide a small commission for us under certain conditions. This never affects the products price for you.