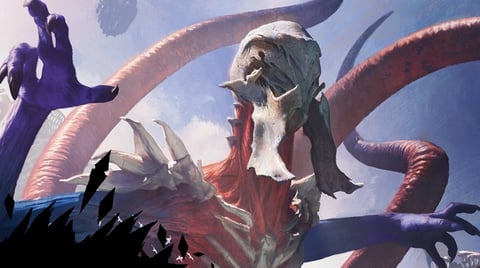 Historic Anthology III is live, breathing new life inside Magic: The Gathering Arena, the Historic metagame, and reshaping the way people build decks and play. Amongst the new additions are Ulamog, the Ceaseless Hunger, Unburial Rites, and Akroma's Memorial.
The pack contains 27 cards. These are already in the game and purchasable for your choice of 4,000 Gems or 25,000 Gold. In addition, you can craft only the ones you need using Wildcards of the same rarity.
The 27 selections add interesting mechanics to Historic taken from all the years of Magic's history. Interesting choices come in the Innistrad classic Unburial Rites and Zendikar monstrosity Ulamog - right on time, too, as we'll be returning to Zendikar in a Standard set before the end of the year.
The Anthology III is the last planned release of its kind for 2020. Wizards won't be releasing dedicated bundles of cards for the format for a while, but they promise to continue supporting the format with the Jumpstart set and an Amonket remaster.
This shot in the arm for Heroic comes right on time to be included in the brand new Historic Cube Draft format.
For more MTGA news keep refreshing EarlyGame!