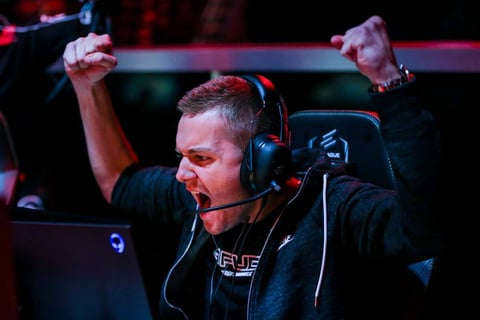 FaZe Clan have won something! More specifically, they have won Intel Extreme Masters New York. Perhaps a surprise to many, FaZe smashed OG 3-0 in the final to record their first tournament victory in 2020.
IEM New York Europe has crowned its champion: FaZe Clan! The team around Bosnian superstar Nikola "NiKo" Kovač won in the final against OG with an impressive 3:0 and celebrated its first big triumph in a long time. The Clan's last tournament victory was almost a year ago - in November 2019, when they won BLAST Pro Series Copenhagen.
YOUR #IEM New York 2020 European CHAMPIONS ARE @FaZeClan!

They sweep @OGesportsCSGO 3-0

22-20 Mirage
16-5 Inferno
16-11 Dust II

: https://t.co/fTBRGvbUbv pic.twitter.com/KVsvIGLJRc

— Intel(r)ExtremeMasters (@IEM) October 11, 2020
FaZe Winning a Tournament Counts as an Upset Now
If you had foreseen a final between FaZe Clan and OG, you didn't. Let's be real. But here we are. FaZe went on a spectacular and equally surprising run to win a title so long coming, we were beginning to forget that this was supposed to be a super team.
After their defeat in the opening match against the very same OG they would go on to play in the final, FaZe Clan played a great tournament and did not give up another map. Victories against BIG Clan and Team Vitality set them up against OG again. The outcome could not have been any more different. After a thrilling overtime on the first map Mirage, FaZe carried the momentum through the final and won the two following maps with ease.
FaZe Clan vs. OG
22:20 - Mirage
16:5 - Inferno
16:11 - Dust2
Rain
NiKo
Coldzera
Broky
Kjaerbye

2020 IEM New York CHAMPIONS. #FaZeUp pic.twitter.com/HnAoS6ZWPZ

— FaZe Clan (@FaZeClan) October 11, 2020
With this victory FaZe Clan take home much more than just the $70,000 in prize money. They take home vital confidence that they've visibly been lacking. It also makes the move for Markus "Kjaerbye" Kjaerbye look good in the eyes of the critics who believed the Dane to be past his prime.

FaZe will try to keep that good form going at DreamHack Open Fall. Their journey there begins on Thursday with a match vs. BIG Clan. They'll surely hope for a repeat of the IEM New York result.
Stay with EarlyGame for more quality CS:GO content. You can also check our YouTube channel for some visuals if reading's not your main thing.