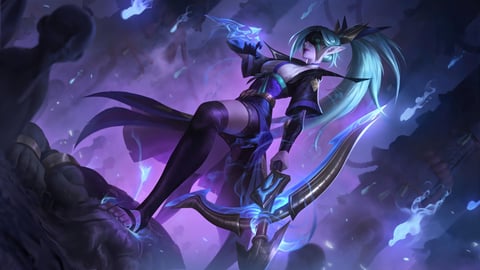 Riot Games doesn't want to stop at the moment with League of Legends news, so neither will we! League of Legends patch 10.15 gives us new skins, a new champion, and possibly Yone? Read more to find out!
What an exciting few days it has been within the League of Legends community. We recently guessed the next LoL champion would be Lillia and does she look incredible! If you need a full run-down of her abilities and skills, we've got just the article for you.
Lillia will arrive for patch 10.15, complete with Spirit Blossom skin. Joining her will be Spirit Blossom Teemo, Yasuo, Vayne, Thresh, and Spirit Blossom Teemo Prestige Edition to complete this rather pretty skin-line.
PBE Preview: Spirit Blossom Teemo, Yasuo, Vayne, Thresh, and Spirit Blossom Teemo Prestige Edition! pic.twitter.com/JuFSBUG9ky

— League of Legends (@LeagueOfLegends) July 7, 2020
Those with a keen eye will see that Riot Games has grand plans for Swain, as well as some VFX updates for Ahri and Udyr!
"In Patch **10.15**, we'll be releasing a VFX Update for Ahri and Udyr!" -

Fans went wild for the VFX changes to Udyr as he hasn't had any updates at all, so it's a welcome to League of Legends! If only they can completely rework the champion sometime, that would be great.
Yone, the next possible champion for League of Legends, was teased, or rather, leaked, in an unofficial splash art that looks nothing like Yasuo's Spirit Blossom Skin. Expect to see more of him for patch 10.15, but we're certain Yone will release alongside Lillia, or not long after the patch is live.
What would make sense would be to have a Spirit Blossom event, much like the Star Guardian skins had, and perhaps they might meet Yone there? There is voice over descriptions that heavily suggest that you will be able to encounter Yone, but exactly how remains a mystery for the time being.
When Does Patch 10.15 Arrive?
EarlyGame has you covered in everything esports and gaming, so we've put together a comprehensive list of when each League of Legends patch is going to drop when!
League of Legends Patch 10.15 will arrive on Wednesday, July 22, 2020, with down time usually between 2-5 hours for the patch to officially hit live servers.
Excitement is brewing, and we're excited! Keep it here with EarlyGame as we continue to bring you more updates around the forthcoming patch.
For everything else League of Legends, keep it here with EarlyGame.