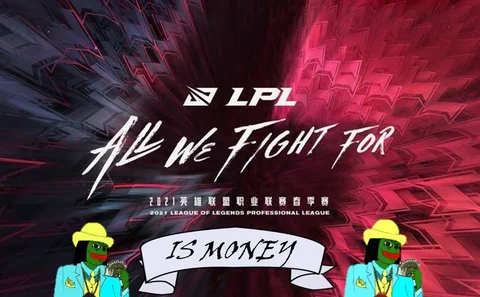 A total of 38 LoL pro players have just been handed a one-way ticket to BAN street, courtesy of Riot Games, due to ongoing problems with match-fixing. League of Legends in China has been hit hard with the ban hammer, with 12 of the 38 banned players having earned the prestigious title of Life-Time Ban. Riot Games caught these dirty match-fixers in a recent ban wave that will have a big impact on the Esports community.
Which Top Pros Were Banned?
The most prominent ban went to the FunPlus Phoenix jungler, Zhou "Bo" Yang-Bo, who was banned for 4 months. This will hit him hard, as he recently played as a substitute for the number one Jungler, Tian, on the roster.
ThunderTalk Gaming got one as well. Support "Teeeen" will be banned for 4 months, and Jungler "bless" has been banned for 12 months! Holy cow!
The Academy League of the LPL was hit much harder. The team Shen Jie Gaming was outright banned, to top it off some players and coaches on the team even received a lifetime ban.
The ban even includes a bar from producing League content via streaming or any other form of monetization. RIP GG, No RE-Match!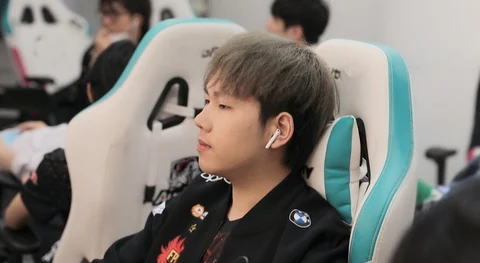 Why Were LoL Esports Pros Banned?

It was not typical match-fixing, where we see one team throw a game to another team for an easy win, to ensure a team's league advancement. This was almost the opposite! Teams were betting on themselves to lose matches,and this was done by both coaches and players.
Holy Shitake Mushrooms! Esports has finally caught up to real sports, where they have to deal with constant corruption and gambling *coughFIFAcough*. Hell, take a stroll down any main-street and you'll find at least one sports betting room, and that's legal! Maybe one day we can bet on LoL matches from these little holes of immorality!
"I am Zhou Yang-Bo. Today, I want to solemnly apologize to everyone here. I am sorry."

(cr: https://t.co/amoSXJ7c2k) pic.twitter.com/u54d9L9Eaq

— Linda Pro League (@iCrystalization) April 22, 2021
Bo perhaps got off lighter, since he exposed the side-betting shenanigans.
Again, as a reminder, FunPLus Phoenix finished at second place behind RNG in the last split, and the LPL is currently one of the strongest, if not the strongest, League of Legends League in the world. So, quite brave from the 19-year-old.
What Will Riot Do To Prevent Match-Fixing?
The LPL addressed the problems, and proposed solutions in a series of detailed Tweeted images. TLDR Answer: Money and a special Anti-Match Fixing team.
Official Announcement#LPL #AllWeFightFor pic.twitter.com/1A0pEHKCRM

— LPL (@lplenglish) April 24, 2021
This is not going away. Esports betting is nothing new, but this is more problematic for League of Legends because of how the League is set up. The franchise-system, where players are signed to teams and paid pretty good money win or lose, is a serious problem. Of course, winning is the goal of any team, but if you can make some cash by dropping a non-key match, it sounds like a pretty sweet side hustle. This is the problem that arises when tournament matches have a low impact on the team's overall standing within a league. If teams needed to scarp together every possible win to stay in their respective league, this would not happen as much.
To enter our giveaways, you simply have to sign up for MyEarlyGame and you'll automatically be registered. For the following months, you will not have to do a single thing, and you'll automatically be entered in the draw to win cool prizes.
This article was originally written by Eric Ganther.