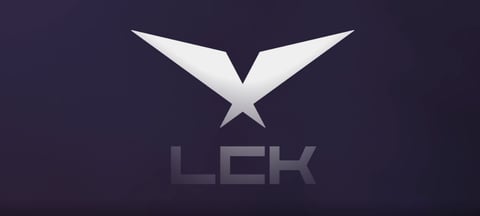 Gone is the majestic eagle of the LCK and in its stead is a sleek new design made up of two triangles, which represent the future and the past of the storied Korean League of Legends scene.
Yesterday, the LCK announced its rebrand. 2021 is already showing off a multitude of changes to the league since it is the final major region to follow into the franchise framework. This means the same teams will compete in the summer and spring split without anyone having to be relegated. Now, the league of also getting a whole new look.

A new era, a new #LCK pic.twitter.com/bJNLwUqB27

— LCK Global (@LCK_Global) January 3, 2021
Minimalism is in. As mentioned, the logo has become much simpler and will work in both 2D as well as 3D environments, according to the official website.
The LCK brand spirit is 'We Make Legends' which is going to be incorporated into the broadcast through the storytelling of wins, losses and some of the best players in the League of Legends scene.
This rebrand is meant to show the determination and the grit which encompasses the Korean strive for perfection when it comes to League of Legends. This is going to be done through visual aspects, such as contrast, minimalism and atmosphere.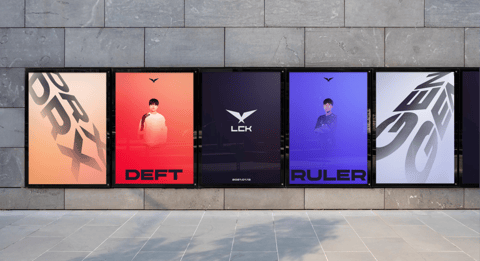 The spirit of the LCK is going to be represented with this new look and feel of the broadcast. New overlays, as well as intermission visuals, are going to keep viewers engaged, while also using depth and colour to make what were once boring score sheets interesting and keep people watching.
Some of the designs are reminiscent of the LEC branding. The LEC rebrand two years ago went over well with fans and the new LCK look compares to that of their European counterpart. Some of the fonts and designs look similar to that of the LEC.
So let's hope that when LCK action starts on January 13, we get to enjoy the new design as much as we did the LEC back in 2019.

What do you think of the new branding? Let us know on Twitter! EarlyGame has got a lot more League of Legends content, such as info regarding the Demacia Cup as well as which players retired in 2020.