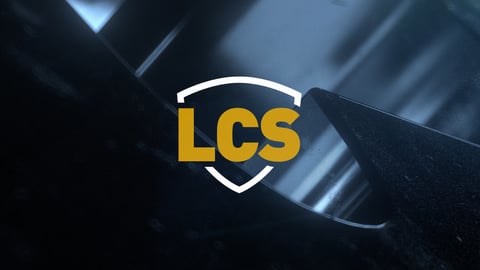 The North American League of Legends scene is getting a bit of a revamp. After an abysmal showing during the 2020 World Championship, something had to be done to the current system and now the LCS will get a format change.

Let's waste no time and jump right into what's new:
The season will start off with a three-week season kickoff tournament. This is going to be called 'LCS Lock In' and will determine which team is the one to beat in the upcoming season. Think of it as a small pre-season before the actual action starts. Other sports leagues have those as well. We like it.

In 2021, the #LCS is coming back with major changes to our season format. We kick off the year with LCS Lock In on January 15!

— LCS (@LCSOfficial) December 14, 2020
Of course, the winner of this tournament doesn't just get glory and honor, no, they also get 150,000 USD as a grand prize for winning.
But that isn't everything: The season format will also drastically change. Yes, the season will still have spring and summer split, but instead of crowning a spring split champion and a summer split champion, there will only be one LCS champion all year.
How does this work with the Mid Season Invitational though? The spring playoffs are being transformed into the Mid-Season-Showdown, to choose who gets to represent North America in the first global event of 2021.

The spring split is also being shortened from the usual 9 weeks. The spring split is now going to last 6 weeks instead, with 5 games 3-times a week (Friday, Saturday, Sunday). This means that teams will still be playing the same amount of games as last season.
The summer split is a triple round-robin, which will give teams more opportunities to rise to the top. The split ends with an LCS Championship, which will include the best teams of summer and spring to choose the top 3 teams to participate in the 2021 World Championship.
So LCS fans, strap in and get out your popcorn: More League each week, a new format and hopefully a berth in the 2021 World Championship knockout rounds.

Do you think this can help save NA? Let us know on Twitter and Facebook! For more information regarding the best Wild Rift Champions keep reading on EarlyGame.