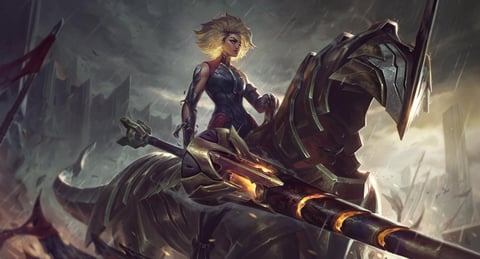 A Rell Nerf for League of Legends Patch 11.3 is supposedly coming our way. Here is everything we know about it so far.
If Rell is your Support, then you've pretty much won the game already. That is one thing that everyone can agree upon at this point. A Rell Nerf is needed and now it looks like it's finally coming with Patch 11.3
READ MORE:

This is the statement that lets us believe that a Rell Nerf is indeed coming with Patch 11.3, though, as Ray Williams (RiotRayYonggi) said himself, he is "not even sure if it's final". So take this piece of information with a grain of salt - even though we can all collectively agree that a Rell Nerf would indeed be needed, right?
League of Legends Patch 11.3 will be out on February 3, so whether or not this Rell Nerf will actually be happening, we will find out then.
If you don't want to miss any important LoL Patch 11.3 updates in the future, then make sure you stick around on EarlyGame, because with us, you always have the newest League of Legends content!