To many League of Legends fans, the question about the greatest player of all time – or GOAT, if you want to cut out the player and shorten it down – is one of the most important in esports. While one specific player is the most obvious choice, the community is throwing some different names into the discussion too.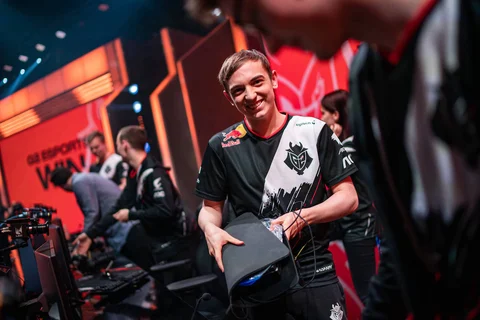 14 years after its release, the question about the greatest League of Legends player of all time is still present. It is a question that keeps reemerging, and many times, new names are being thrown in the ring. Some players fall out of relevancy after their retirement or after an unsuccessful team change, other players only join in after entering the scene later than others.
A player's skill level can be measured by many more factors than just the titles they've won. Many players had their names thrown into the ring for factors like their play style, their unorthodox champion pool or their impact on how the game is being played. This makes it extra hard to pick one outstanding candidate, but it does not prevent the community from picking some favorites.
The Greatest League of Legends Player Of All Time Is...
... you did not think we are making it that easy, did you?
Making A Case For Faker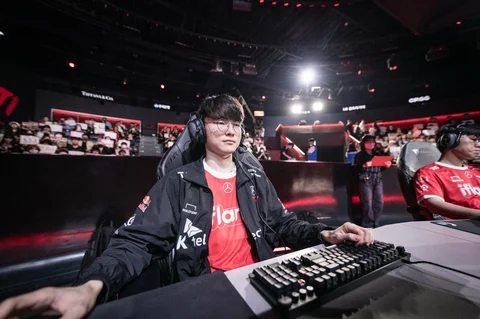 The obvious first choice for many LoL Esports fans is Lee 'Faker' Sang-hyeok. His career is not only stacked with national and international titles, it also shows incredible longevity. He has started his career in 2013 with SK Telecom T1 and is still considered one of the best, if not the best in the world, 11 years later. He has also not once changed organizations, with the superstar sticking around after SKT's rebranding to T1.
According to multiple players from his first days in the LCK, Faker has changed the League of Legends landscape from the day he first set foot on the stage. Moments like his spectacular Zed outplay on Ryu 'Ryu' Sang-wook are often mentioned as examples for his raw mechanical talent.
Comment
by u/GuyOnTheMoon from discussion Is there someone other than Faker who you think is the GOAT of League?
in leagueoflegends
However, his importance as a team leader might actually beat that. After being sidelined in July due to an arm injury, T1 lost seven out of their next eight matches. Since Faker's return, the team has not lost a single match and went 10-4 in individual games, dropping one game to DPlus KIA in the playoffs and going all five games against kt Rolster in the second round.
Additionally, he also has the most stacked trophy case out of all players in the world. Even his ten LCK titles look like a joke next to his two MSI titles and his three World Championships. However, the unkillable demon king is definitely hungry for his fourth World Championship title – he has not lifted the Summoner's Cup since 2016.
Deft's Career Is Surprisingly Stacked Too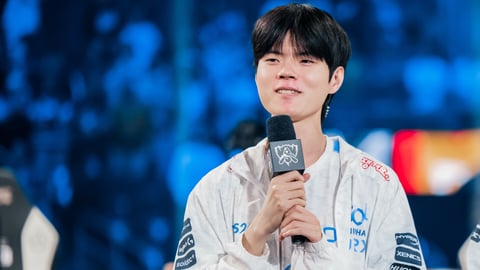 Another player with a surprisingly stacked career is current Dplus KIA bot laner Kim 'Deft' Hyuk-kyu. It is easy to forget how good he really is, but he has won literally every title there is for a Korean player!
With EDward Gaming, he won the inaugural Mid-Season Invitational in 2015, claiming the first ever international title for an LPL team. He also had a stranglehold on the Chinese Demacia Cup, winning the tournament four times! After multiple LPL and LCK titles, he finally added the greatest prize of all to his trophy cabinet when he sensationally won the 2022 World Championship with DRX.
Comment
by u/EraOfForcedDiversity from discussion Is there someone other than Faker who you think is the GOAT of League?
in leagueoflegends
While Dplus KIA are already out of the LCK summer playoffs, Deft still has the chance to qualify for the 2023 World Championship via the LCK Regional Finals. To be real with you, a tournament without one of the greatest bot laners League of Legends has ever seen would feel incomplete – especially in the year that would see him defend his title!
Meet The Only Player Who Won International Tournaments In Two Different Roles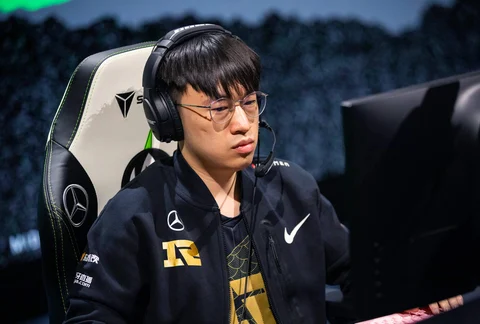 If you are looking for a non-Korean player in the GOAT discussion, you will not get past Li 'Xiaohu' Yuan-Hao.
He made a huge impact on the League of Legends scene during his time with Chinese powerhouse Royal Never Give Up. Between 2018 and 2022, he won three Mid-Season Invitationals with the team, more than any other organization – and he did it in two different roles! Their second title in 2021 came with Xiaohu in the top lane. After 2021, he returned to the mid lane, winning LPL and MSI once more in 2022.
Comment
by u/ChineseNoob123 from discussion Is there someone other than Faker who you think is the GOAT of League?
in leagueoflegends
After his stint with RNG that lasted for seven and a half years, Xiaohu joined Weibo Gaming ahead of the 2023 season. On this team, he is accompanied by 2018 World Champion Kang 'TheShy' Seung-lok. He has not managed to win the LPL with them, but after a successful Regional Finals, his team will attend the 2023 World Championship. Will we see some new tricks from their stacked roster?
Who is your League of Legends GOAT?
This article contains affiliate links which are marked with [shopping symbol]. These links can provide a small commission for us under certain conditions. This never affects the products price for you.