The ticket sales for the LEC Finals in Montpellier took place. Many LoL fans were not happy about their experiences with the sale. Especially one aspect made them furious.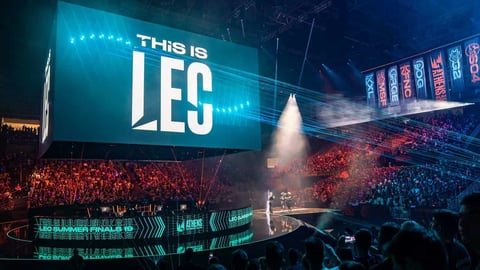 Selling out massive arenas and stadiums is nothing new for League of Legends and its developer, Riot Games. Dedicated fans of the LoL Esports scene know that tickets for major events often sell out rapidly. Now, the ticket sales for the LEC finals in France have taken place, and fans are furious about their experiences.

Fans Angry About Disappointing Ticket Sales For LEC Finals
This weekend marks the start of the group stage phase of the LEC, with a match between MAD Lions and Excel. It will be interesting to see which teams will qualify for the playoffs and ultimately make it to the LEC Finals.
The Finals will take place from September 8 to 10 in Montpellier, France. The ticket sales for this event have started, and as expected, there was a high demand. According to a popular subreddit, all the tickets were sold out within just 5 minutes.
So, the LEC finals tickets went live at 5PM CEST. No info before hands. 15+min queue to get into the website. Everything is sold out in less than 5 minutes.
by u/VK62 in leagueoflegends
This fact, along with other factors, has led to a significant backlash from fans on the League of Legends Reddit community. In a post, a user named "VK62" shared their negative experience with the ticket sale:
I was prepared for it, and I clicked the link at the announced time of 5 PM. However, we had absolutely no information about the prices, hours, or seating. I was placed in a 15-minute queue, only to discover that everything was already sold out.
This explanation was followed by criticism of Riot Games and their lack of transparency regarding the ticket sales:
I can't even support my team in my own country. I was just 12 seconds late, and that was enough to miss out. What kind of system is this? Why is it so poorly organized? At the very least, provide information in advance for people to plan. This is absolutely disgraceful.
Needless to say, Reddit quickly ignited with many more people sharing their experiences with the current ticket sale and even labeling it as the worst one ever.
Community Reactions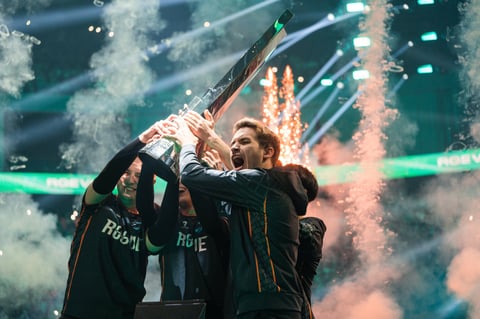 "VK62" wasn't the only one with a negative impression of the sale. Many other users shared their thoughts in the comment section, with the role of so-called "scalpers" being highlighted. Scalpers buy large quantities of tickets, sometimes using bots, to resell them at inflated prices.
For example, a user named "CloudyZer0_0" wrote:
The MSI tickets were sold out in 5 minutes, and after just 10 minutes, scalpers were already selling them. The problem has persisted for years and will likely be the same for Worlds.
Another user, "Fabton12," speculated:
My guess is that Riot intentionally withheld information beforehand to try and hinder scalpers. If they had all the information early on, scalpers could have acquired the tickets even faster by having bots ready with all the necessary details. Some ticket-selling websites allow bots to purchase tickets before they even go live if they have enough information.
It will be interesting to see if and how Riot Games responds to the current situation. The issue of scalpers is well-known across different sports and events as well.
However, as long as all the tickets are sold and the stadiums are full, there may not be much pressure on the company to find a solution that benefits long-term fans. The "first come, first served" approach may continue to be the motto for future ticket sales as well.
This article contains affiliate links which are marked with [shopping symbol]. These links can provide a small commission for us under certain conditions. This never affects the products price for you.