Mateusz Tomaszkiewicz has become part of the Riot MMO team. This means that the massive multiplayer online gamewill have the power of the Lead Quest Designer of the Witcher 3 and Cyberpunk 2077.
Some of you might remember the insane show which Riot put on for their 10-year anniversary. There were events in every game, skins, goodies and so much new information to take in. You might vaguely remember a few plans for future games as well – such as Valorant and a Riot Games Fighting Game. And, well, of course also a Riot MMO based in the League of Legends universe.
It's been a while since we've had news on the MMO development, but now Riot has got some well known help to make this game amazing. Mateusz Tomaszkiewicz, former Lead Quest Designer from the Witcher 3 will now be working on the unnamed Riot MMO.

LoL: Witcher 3 x Riot MMO
Riot MMO – The Story
Not much is known about the Riot MMO. Fans only know that it will take place in the League of Legends universe. More specifically it will take place in Runeterra – which we have to mention since there are way too many alternate universes by now with all those skins.

New Dawnbringer & Nightbringer Skins in League of Legends

View gallery
Since the Netflix show Arcane is going to be based around Jinx and Vi and will take place in Piltover, we do believe that the Riot MMO will have a different focal point. But don't worry, Runeterra is huge and there are many things to explore! Hell, maybe the MMO will even go back in time, and we get to experience the Rune Wars through the eyes of our favorite champion? Maybe we get to invade Ionia with Noxus? The options are endless.
Well, the whole Rune Wars idea might not be that far-fetched. On the official Riot Games website, we do see Cithria in some images for jobs centered around the MMO. Even the tweet background of Tomaszkiewicz also shows the young Cithria.
She is a member of the Dauntless Vanguard and originally came from a tiny village called Cloudfield. She traveled to Demacia to fight for her country and as she grew, garnered much respect even from well-known fighters like Garen. But... we're not going to spoil too much of her story for you. You'll have to wait for the Riot MMO to find out more – if our hunch is correct.

Big career update - I spent last few months meeting and talking to a number of great people and Teams, and now I'm pleased to announce that I'll be joining @riotgames on their upcoming MMO project. I'm excited and looking forward to this new challenge, stay tuned! pic.twitter.com/9dfKdBCG7B

— Mateusz Tomaszkiewicz (@MTomaszkiewicz) September 20, 2021
Riot MMO – The Release Date
When the Riot MMO will be released is yet to be known. Two things are sure though:
We will have to be patient for a while.
The wait is going to be worth it.
Just imagine a League of Legends MMO in the style of The Witcher 3! So we have to be patient and wait since MMOs are the most difficult games to create. Also, Riot is still looking for more hands-on deck to help create this new way to experience Runeterra:

Gameplay Engineering
Game Design
UX Design
Game Art
Game Production
As you can tell, there are still a lot of holes to fill in the development of the Riot MMO. If you've got the skills, why don't you try your hand at any of these positions? Oh, and if you then get some inside info, don't forget us, eh?

Once we have more information regarding the Riot MMO we will let you know. Make sure to check back with EarlyGame for all the latest Riot MMO news.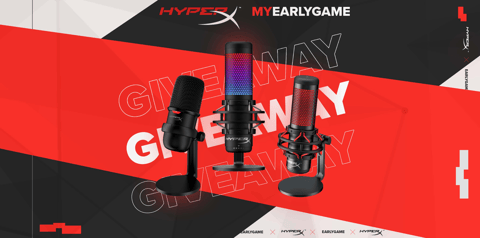 The guides, the videos, the lore, it's all here! EarlyGame will make you Challenger!