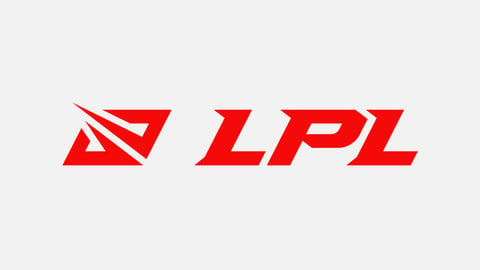 Out of all professional League of Legends regions, the Chinese LPL is the biggest one. Throughout the last few weeks, we got to enjoy some crazy plays thanks to the Demacia Cup, but now it's time to get serious and start off the 2021 LPL Season.
Fans should prepare themselves for January 9, the kick-off date for the LPL. The first game is already going to be a banger, with Suning facing off against Top Esports.

THE LPL IS BACK!!!

The 2021 Spring Split kicks off on January 9 with a banger double-header!

TES vs SN at 5pm (UTC+8)
OMG vs EDG at 7pm (UTC+8)

Don't miss the opening week!#TheLeagueIsBack #AllWeFightFor pic.twitter.com/FDfMugrC3a

— LPL (@lplenglish) January 3, 2021
The LPL has 17-teams competing in their league and has been one of the most competitive and strongest regions in League of Legends over the last few years. Teams like Invictus Gaming, RNG and Team WE have made a name for themselves, while Bilibili Gaming or TT make us scratch our heads.
Due to the high number of teams, the LPL has the most packed schedule of any other league, with games taking place almost daily. Unlike the LEC or LCS, the LPL still plays Bo3 sets even during the season.
The first week of LPL action will begin with a rematch of the 2020 Worlds Semi-Final: Suning, this time without their in-game leader SwordArt, will have to take on the Demacia Cup Champions Top Esports, who will be out for revenge. The game is set to start at 10 AM CET.

Clearlove is back to the RIFT!#EDG #Clearlove pic.twitter.com/PD7sds4xrR

— Edward Gaming (@EDG_Edward) December 14, 2020
The second game of the day will be Oh My God against Edward Gaming, two well-known franchises. Will this be the match fans get to see star player Clearlove once more? The star-jungler left his position as coach to come back and play in the LPL for the 2021 season.
The Korean League of Legends league will begin January 13, while LCS and LEC fans will have to wait a little longer until they can get some meaningful League of Legends action: The LEC is set to start January 22 and the LCS will get its start in early February.

Will you be following the LPL this year? Let us know on Twitter! Keep reading on EarlyGame for more information on League of Legends and all player retirements that happened in 2020.