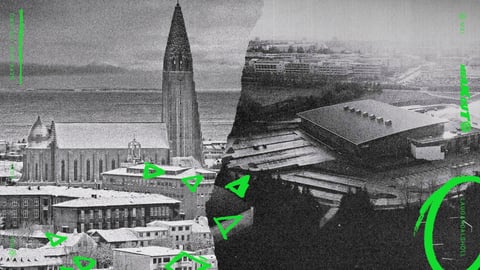 MSI is heading to Europe! After some leaks came out about the potential location of MSI 2021, Riot Games officially announced the return of the Mid-Season Invitational yesterday. The event will be taking place from May 6 to May 23 in Reykjavik, Iceland.
Not only will Riot be holding MSI in Reykjavik, but once the second-largest League of Legends event of the year finished, Valorant players will also get to show off their skills on stage at the Valorant Champions Tour (VCT) Masters Reykjavik from May 24 to 30. This is the first-ever Valorant LAN Event.

We're going international! VCT Stage 2 Masters will be our first international #VCT event. 10 teams from around the world will be competing in Reykjavik, Iceland on May 24-30. pic.twitter.com/H0fvzZbXDY

— VALORANT Champions Tour (@ValorantEsports) March 1, 2021
Riot is going all-in on the location, which makes sense. Iceland has a low count of COVID-19 cases and players will get to feel safe in a scarcely populated country. To make sure everyone stays safe during the Mid-Season Invitational, all teams must arrive in Iceland and quarantine before participation in any of the events, similar to the strict rules which had been implemented during the 2020 World Championship in Shanghai.
Also, even though small gatherings of up to 50 people are allowed in Iceland, MSI and the VCT will not be hosting an audience during the events.
The Mid-Season Invitational used to have a play-in stage similar to Worlds, but Riot has decided that this year, every team coming to the tournament will immediately get to take part in the group stage. From the 12 participating teams 6 will move onto another best-of-1 double round-robin until the top four teams are announced and move onto the knock-out stages.

The VCT Masters Reykjavik will host 10 of the best Valorant teams from around the world, chosen through Regional Stage 2 Challengers Events. That begs the question, who will be the first 10 Teams fans will get to see on a live stage in Valorant?
So even though last year the events had to be canceled, this year it seems that Riot has found the perfect location to give their fans some offline esports action.

Create a MyEarlyGame account now! It lets you customize our site and enter all our giveaways. You can also follow us on Instagram or join our Discord for a fun chat.