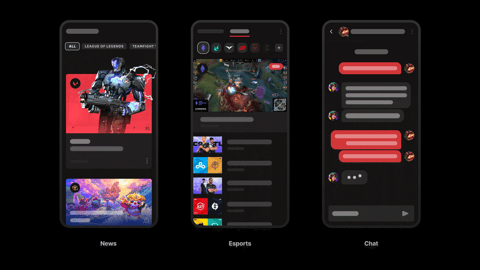 Let's be honest; League+ needed many tweaks and improvements to be a valid app; its messaging system was far from perfect. However, Riot seems to give us more than we could ask for with a new Riot Mobile app.
Riot has long tried to make League+ actually useful, but unsuccessfully so. There were a few major updates, like this one, but still, no one really used it. Sometimes, the best thing we can do for a project is to shut it down, learn from the mistakes, and make something better. And that's what Riot is doing! Ladies and gentlemen, say hello to Riot Mobile. Let's get into the details.

What is Riot Mobile?
Riot Mobile is pretty much League+, but better. The app will cover not only League of Legends but also other Riot Games titles — Valorant, Teamfight Tactics, Legends of Runeterra, and Wild Rift. The most important feature of this app is supposed to be a cross-game and cross-region messaging system, where UI (User Interface) is to be similar to the most popular social media apps such as Facebook Messenger or WhatsApp. On top of that, app developers promise well-designed esports and News sections for all games, match history, privacy protection, and lots of bug fixes for some League+ features.
Beyond that, this app may be a sign that Valorant Mobile is coming very soon. Just think about it, the lack of stable in-game chat on mobile devices for such a highly team-based and tactical game could be a huge problem, and that's exactly what we get with a new Riot Mobile app.
Riot Mobile Release Date
Riot Mobile comes out on October 4, 2021, a few weeks before LoL Worlds 2021. The app will be completely free, and if you already have League+ on your smartphone, you won't need to download the Riot Mobile app; you'll get it in the form of an update for League+ as soon as it comes out for your region.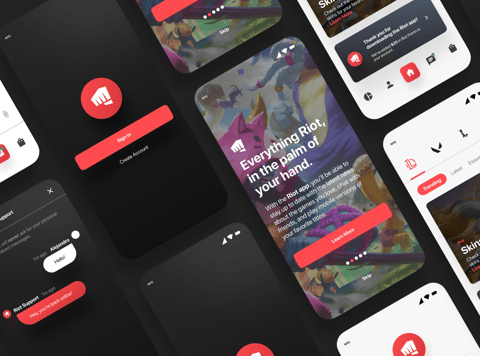 Actually, this is the perfect time to release such an app for Riot. The World Championships are coming up for both Valorant and League of Legends in the next few months, and this seems like a nice tool to get some hype for these events.
And what are your thoughts on this new Riot Mobile app? Join our Discord and let us know! Don't forget to also register to MyEarlyGame — it's entirely free, and you get access to some exclusive content and giveaways.