Apparently, not only Swifties have problems getting a hold of tickets to their favorite events. LoL fans from all over the world have been trying to grab some tickets to the LoL Worlds, sadly, often unsuccessfully. Here's why.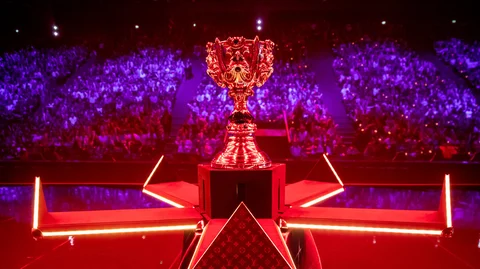 The League of Legends World Championship is coming back to South Korea! This time round, there will be 22 teams participating in the LoL Worlds, and many fans are excited to see their favorite e-sports teams play for the title.
Many devoted fans choose to travel from all over the world in order to see their favorite teams play live in action. But, in order to do that, they have to get their hands on some tickets first. And since the LoL Worlds are being held from October 10 until November 19 this year, many tickets have already been sold.
Can't travel to Worlds because it's too expensive? Me either. But how about some free RP with an Amazon Prime 30-day trial membership?
This year, the tournament underwent some changes. In 2023, Worlds will be split up into three stages:
Stage 1: Play-in
Stage 2: Swiss
Stage 3: Knockout
Tickets for Play-in and Swiss have already been sold in July. But, you can still get a hold of tickets for the knockout stage, which will be from October 20th till November 19th.
Well, at least technically, you can buy some tickets.
LoL Worlds Ticket Sale Problems:
Reddit users had quite a few problems getting a hold of tickets to the League Worlds:
World Finals Tickets - A complete disaster, as usual
by u/2poor2die in leagueoflegends
Apparently the ticket site for Worlds, Global Interpark, faced a few server issues on August 2, when some tickets were available for the Mastercard presale. Seat selection was practically impossible, and since there were only about 1000 tickets available for presale, they were gone pretty quickly.
It seems as though the problem wasn't only a server crash due to a high demand in tickets, but also the seating chart as well. One Redditor complained:
Yea that mini seat map was insanely weird like how are you not able to make a proper seating experience? Just make a decent website. Make things work!!! We are in 2023... And especially Korea... the promised land of technology, advancement and future.
Hopefully they'll have fixed the issue by August 4, when the rest of the tickets go up for sale.
If you're interested in fighting your way through the ticket sale chaos and going to the Knockout Stage, ticket sales start at 2 am PST/6 pm KST on August 4.
Redditor r/t1yumbe gives some quite helpful tips on how to buy tickets on Korean ticket sites in the Reddit thread. Even if you don't plan on going to LoL Worlds this year, maybe this can help you if you plan on buying tickets for a different international event – like a BTS concert: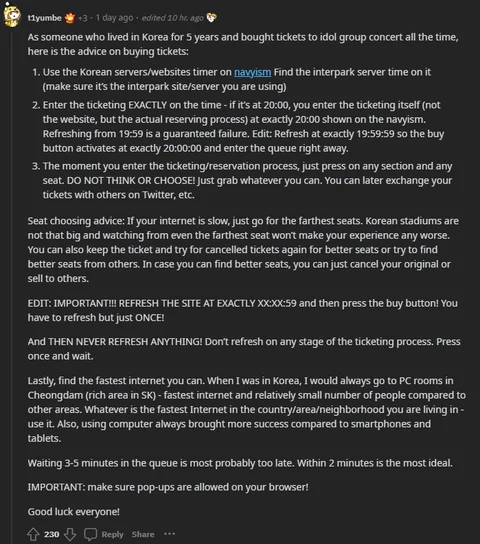 For more information regarding the ticket prices and where you can buy them, check out the LoL Esports website. Good luck!

This article contains affiliate links which are marked with [shopping symbol]. These links can provide a small commission for us under certain conditions. This never affects the products price for you.