Read this guide to learn about Dragonscapes codes. They are available since the beginning and feature valuable resources and Energy as a reward. Here are the ones for May 2023!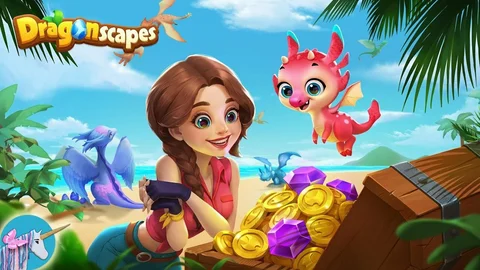 Finding a gamer who doesn't like free rewards is nearly impossible, and Dragonscapes players are no exception. In addition to beneficial in-game events, and exciting social media giveaways, developers also please players with regularly added codes. They have been presented in the game since its release and became only more advantageous over time.
By reading this guide, you'll learn all the Dragonscapes codes. We included not only the active but also the expired ones. Moreover, this article also covers how to redeem and where to get new Dragonscapes codes.
If you are looking for a good PC game for a low price, check out the PC Game Pass. It includes the most popular in a single monthly subscription!
How To Redeem Codes In Dragonscapes
Before you learn the active Dragonscapes codes, we must show you how to redeem codes in Dragonscapes. The process is straightforward and won't take more than a few minutes. Still, it has to be described to make this article complete.
Open Dragonscapes, complete tutorial and primary missions.
Once done, press the Settings button located in the top-right corner of the screen.
Press the Blue Gift Box button to open the codes menu.
Insert code into the particular text box.
Press the button Okay beneath the code menu.
Voila! You've successfully redeemed a code.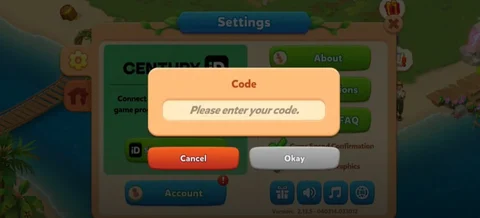 While redeeming a code, try to be extremely careful with the spelling. Even a minor mistake can make the code not work. Thus, we highly recommend you copy/paste code instead of writing it manually.
Dragonscapes Active Codes (May 2023)
Right below are collected working Dragonscape codes. They all will get expired by the end of the month. So, hurry up to redeem them as quickly as possible.
MAYFXD - Use code for 15 Petals, 300 Coins, and 10 Energy
F8RRCM - Use code for free Resources
WHS4WN - Use code for free Resources
ZCDW3F - Use code for free Resources
BMWBUY - Use the code for free Resources
A single code can be redeemed only once per account. Therefore, avoiding this limitation and abusing the code system is impossible.
Dragonscapes Expired Codes (May 2023)
Check out the list below to learn about the Dragonscapes expired codes!
QUHGKR
PTCRMV
61AETT
W9CPNE
FZKWQT
Q43XBF
KPTNAB
APRQ4I
APRGQB

RXYUU5

RGTXUE

1ABR3S

zmjjjr
7k7km6
7zjmrx
easg16

y11c66
eupzdc
70mz8p

4k0x1w

8xey73
6m7ny8
5r3b2o
uhe756
jklwqb
c34vit
6g89ib
xjh89g
lj9498
929j9m
tousi2
MAYDAY
all8888

support111

best55

is3333
player2
easter999
our111
fool41
dad3tl

dawomd
dahwfd
daq3em
dagroi
danjsu
da3q7b
da35sk
dakwlp
dao9u7

daqr69

daxntt
DAHLNY
dajcmc
dawk5l

dayear
daxmas
da9j9s

dam20e
dahw6t
daq12p
dakejf
da2n7gek
da3gpash
daum3blk
daaz90lh

thanks4ply
davgdnri
daxq79hb
daenk3h3

Sometimes, these codes appear on the interent as active. Don't even bother to redeem them. It is only a waste of time.
Where Do You Get Dragonscapes Codes?
Even though we try to update our code articles regularly, we cannot do it daily. If you are looking for the source of Dragonscapes codes, follow the official developer's Facebook page. Here you can learn about codes, news, and different in-game events.
While you are here, check out the latest Epic Games Store free games:
This article contains affiliate links which are marked with [shopping symbol]. These links can provide a small commission for us under certain conditions. This never affects the products price for you.